Zamalek returned from Angola with a goalless draw against Petro Atlético, on matchday five of the group stage of the African Champions League.
Despite the general improvement in overall performance, Zamalek He couldn't shake the Angolan team's goal, nor achieve a victory that eases the pain of leaving Championshipwhich was confirmed after the fourth round.
The Angolan team increased its score to 11 points, and remained in the lead temporarily, against Zamalek's 3 points in 3 draws and two losses.
191 cm cancels the effect of Zamalek
Zamalek was a great danger for the Angolan goal, but his goalkeeper, "Elbert", took advantage of his height (191 cm) to tackle all White attempts.
Josvaldo Ferreira, coach of Zamalek, opted for a 4-2-3-1 plan, with Mohamed Abu Jabal in charge, the quadruple defense Hamza Al Mathlouthi, Mahmoud Al Wensh, Mohamed Abdel Ghani and Ahmed Fattouh.
In the center, Ferreira supported Imam Ashour with Muhammad Ashraf "Ruqa" behind the offensive axes, Ahmed Sayed Zizou "right", Ashraf Bin Sharqi "left" and Youssef Obama in the rear, in front of them Saif's spearhead Al-Jaziri.
Imam Ashour and Roqa put in an outstanding performance, either in defensive cover or moving forward and hitting the Petro Atlético goal more than once.
Ashraf Ben Sharqi also appeared with an outstanding performance, which is the best thing for him in the last period, and the Angolan goalkeeper saved one of the Moroccan striker's attempts to hit the net, while Zamalek's team were lucky with the crossbar. blocking a header from Mohamed. Abdel Ganni.
3 white defects
Zamalek's team played relatively recklessly and got involved with the Cameroonian referee, who received 5 yellow cards, which were awarded to Mathlouthi, Roqa, Zizou, Saif Al-Jaziri and Tariq Hamed after his participation as a substitute in the second half .
Zamalek's defensive right forward, filled by Mathlouthi and Abdel-Ghani, also had a gap that Petro Atlético benefited from, with annoying kicks from full-back Gelson Moreira.
As for the third defect, it is the lack of concentration in the control of the spearheads, Thiago Azulao and Yano Pelmero, who threatened Abu Jabal's goal on more than one occasion.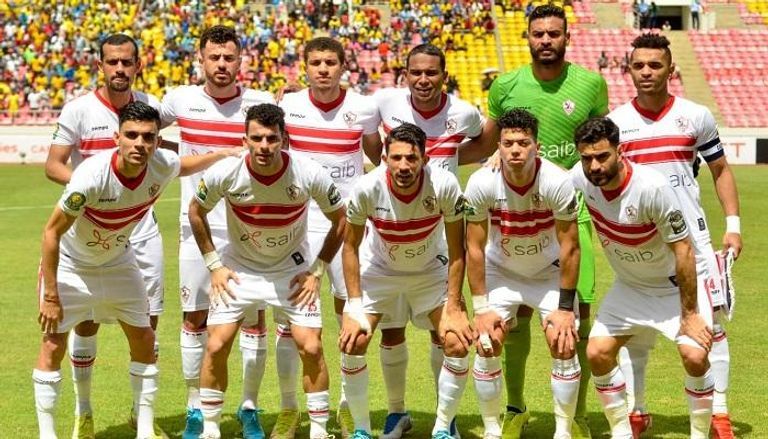 lost leaves
Ferreira took 4 players off the bench in the second half, but they were lost weapons.
Tariq Hamed participated after a long absence in place of "Ruqa", who complained of injury in the 63rd minute, as Islam Jaber and Omar Al-Saeed replaced Obama and Saif Al-Jaziri, then Muhammad Onajem in the place of Bin Sharqi.
However, the substitutes had no role in activating the offensive front, either in depth or on both sides of the pitch, so the game ended in a goalless draw.