An artist who traces a path among adults, although she is still in her thirties, while hitting colors with her brush, recombining them and fusing them into creative aesthetic paintings.
Nour Alaa Al-Din Al-Shibli, a young Iraqi woman, was born in Baghdad in 1992. Her talent for drawing emerged from her early childhood, drawing on walls and fighting papers with curves, lines and overlapping and vague shapes to become clear and mature. then with legible paintings of dimensions and content.
His father is the late plastic artist Alaa Al-Shibli, founder and director of the Baghdadi Museum, who influenced his hobby and the development of his taste and artistic talent.
Nour says that his father, from his early years, "assigned him a place to paint at home after discovering his talent at that time".
In elementary school, Nour's talent began to grow little by little, after he submitted paintings concerned with Baghdad's heritage, which caught the attention of his teachers, who praised his art and his singular brilliance in questioning the beauty.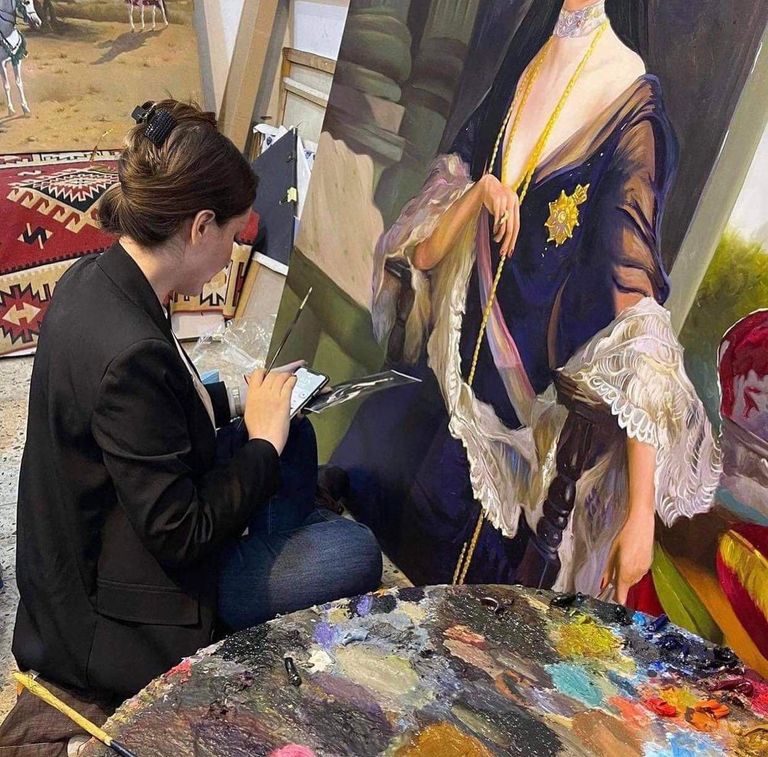 Nour Aladdin talks to "Al-Ain Al-Akhbar" about the most difficult paintings he had a hard time completing as a high school student after he was assigned to prepare a drawing of the Heritage Mosque of Al-Haydar Khana integrating Arabic calligraphy. with him, as he was able to complete it with the help of his father.
Despite the development of his drawing skills, he wanted to enroll in the Faculty of Law before his father opposed this desire and insisted on the need to mature his talent in the Faculty of Fine Arts, so that the decision would be ruled on the latter.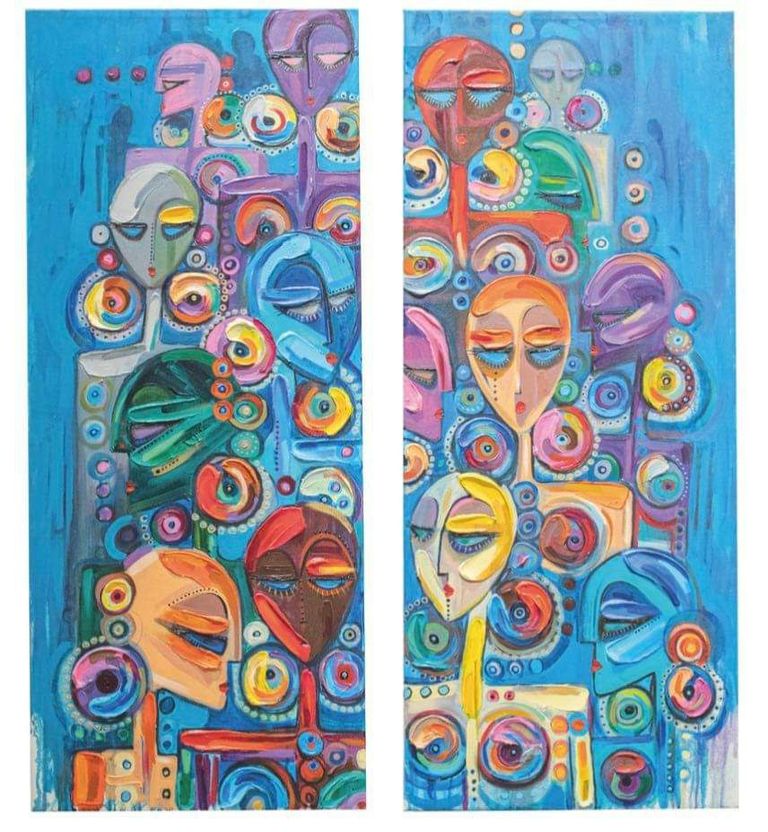 The young artist says: "It was a good choice, thank God, that I accompanied my father's desire to enter the Faculty of Fine Arts."
Nour Aladdin continued her studies and was in the top ten of her class, which allowed her to be a drawing teacher at the same university.
Through social networks, the plastic artist promotes the works and exhibitions that are held in the room managed by "Los Gallari", with the aim of shedding light on the work of artists and their plastic creations.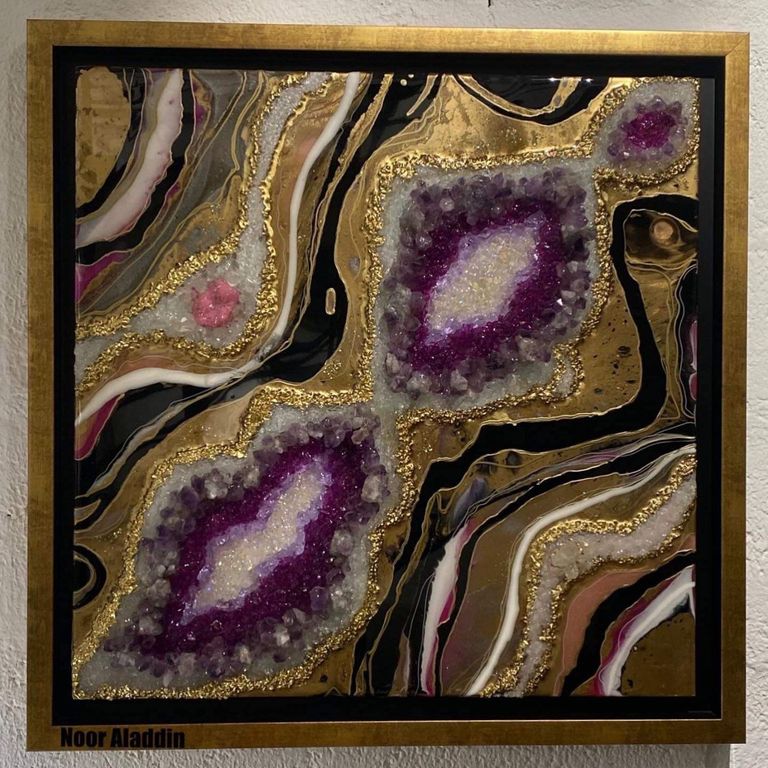 She says she has Instagram and Facebook pages that are followed by thousands, which she uses to advertise art shows that take place every month.
Nour was able to present many distinctive paintings that were widely accepted and appreciated by critics and specialists, including "Eid" and "Arabian horses".
In this regard, he says: "I have many participations in art exhibitions inside and outside of Iraq, the last of which was at Expo 2020 Dubai, through which I showed a group of paintings of my work and some of my fellow artists ".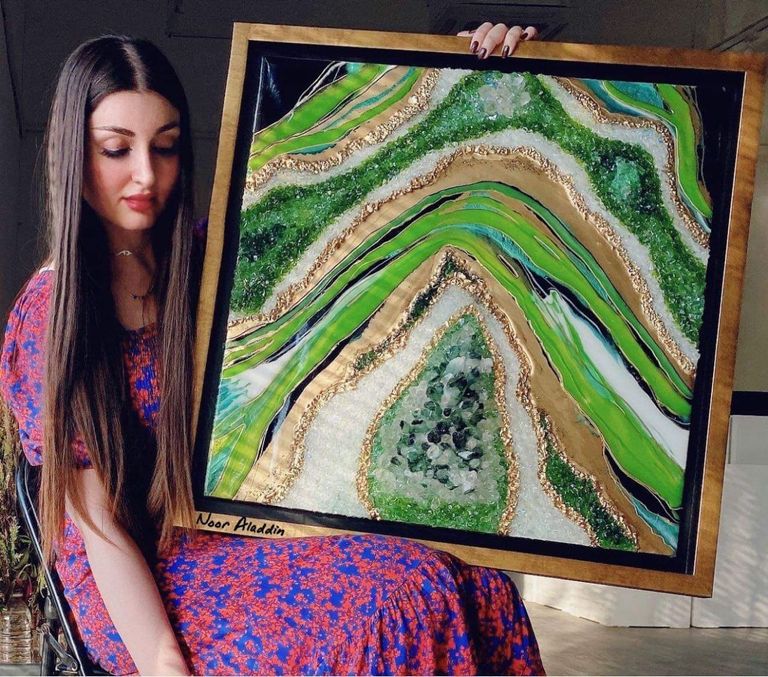 Nour likes to work on original paintings by great artists by mixing them with satirical additions, which gives them a comedic dimension in addition to their artistic value, he says.
The Baghdadi artist used gold and silver leaf in many of her works, as she states that it is a "distinguished experience through which I was able to present paintings that fascinated viewers."
Regarding colors and their connotations, he says that there are cold colors such as indigo and light blue that indicate sadness, while warm colors such as red and yellow indicate happiness with the different nature of societies in his understanding.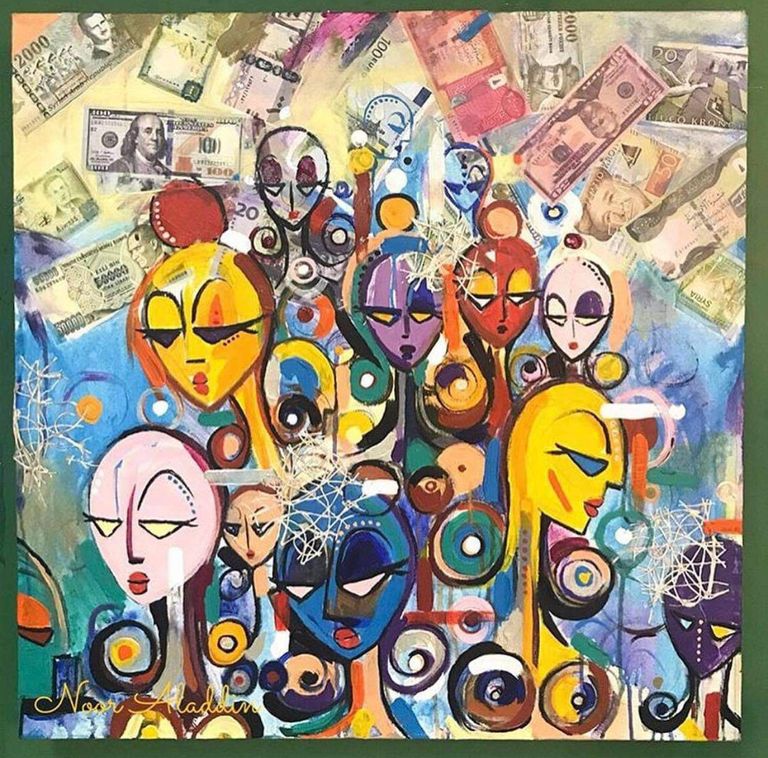 Nour Al-Shibli concludes his talk with wishes and prayers, hoping that they will find an echo with those interested in directing government interest and support to art as it plays an important role in the development of tastes. of people and the improvement of their knowledge and culture. terms