Algeria coach Djamel Belmadi opened fire on everyone before facing Cameroon in the 2022 World Cup qualifiers.
and getting ready Algeria national team To face Cameroon, on March 25 and 29, in the round trip of the decisive day of African qualifiers for the 2022 World Cup.
Belmadi unveiled the list of the Algerian team preparing for the two games on Saturday, having witnessed many surprises, some two months after exclusion from the African Cup of Nations in Cameroon.
The most notable surprises were the absence of striker Baghdad Bounedjah and full-backs Said Ben Rahma and Adam Ounass, while the quartet brought back Ishak Belfodil, Adlan Guedioura, Rachid Ghazal and Hisham Boudawi after their absence from the African Nations, and called up the two new faces Youssef Laoufi, defender of the Tunisian coastal star, and Mohamed Ben Yatto, the Qatari striker Al Wakra.
The many surprises prompted many questions from journalists to Jamal Belmadi during the press conference held on Sunday, but the latter expressed his anger at the many questions, noting that he is the only manager who makes the decisions.
Belmadi said angrily: "Every time you talk about the roster, let's play the game and then talk about it. In every field we repeat the same words. We preserve the integrity of the team. In all teams there are changes, but in the selection of Algeria there is always a problem."
He added: "Mahrez is present and Blaili is present. We must not change every time. Perhaps we do not like stability. This matter has become very tiring."
On Belfodil's return, Belmadi said: "Ishak Belfodil can offer a lot against Cameroon, both at home and away. He was able to participate in the 2019 Africa Cup of Nations in Egypt without the injury, and I had an assistant working in Lyon who praised him a lot. ".
Belmadi continued to defend his technical options, saying: "There are players who have been out of the squad for a long time and have come back to the team again. The options are for the benefit of the squad and the future is still ahead of them."
The Algerian coach attacked journalists in defense of his decision to send off Adam Zerkan, saying: "Not calling Adam Zerkan is a coach's choice. Have you played football or do you have training certificates to judge not calling Zerkan or another player? You have to be logical."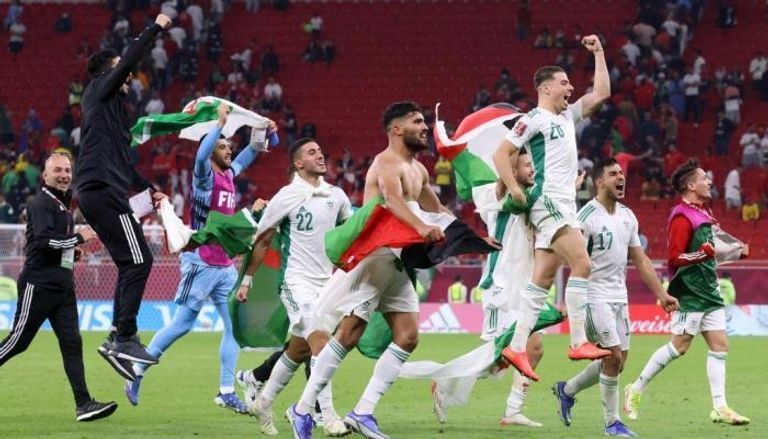 Belmadi defended the choice of Ben Yatto, as well as Qudidoura, saying: "Ben Yatto deserves to be in the national team, and this was the fruit of his hard work.
Regarding Kaddoura's return after a long absence, Belmadi said: "Regarding Adlan, he can provide certain things, his presence to implement some details and specific instructions, and he can do it, but that does not mean that he will participate against Cameroon." .
The Algerian team, under the direction of Belmadi, will enter a camp in Equatorial Guinea, before traveling to Douala to face Cameroon.