ELECTRIC BIKE

German e-bike manufacturer Riese & Müller is "the first manufacturer to launch a bicycle subscription for high-end e-bikes". Noble e-bikes can be rented for a fixed price, maintenance and insurance included.
At Riese & Müller you can now buy e-bikes on a subscription basis.
For the price of 169 euros per month, you can use a network electric bike from the brand for 6 or 12 months.
The subscription is then renewed monthly. Second-hand e-bikes can then be purchased.
High-quality components such as hub gears, powerful Bosch mid-drive motors, comprehensive connectivity – e-bikes from Riese & Müller arouse desire. We were able to experience it for ourselves by testing the Charger4 SUV bike. But the eBikes from the noble manufacturer are no bargain.
Those who are ditching a car or returning to cycling should absolutely not grab the first e-bike that pops up online. If you want to discover the world of e-bikes and are looking for a high-quality bike, the new subscription model from the Hessian manufacturer might be of interest to you.
Riese & Müller's bicycle subscription is initially limited to the two new products UBN Five and UBN Seven. They are well-equipped city electric bikes. In addition, the offer is initially limited to the cities of Berlin, Bremen, Düsseldorf, Dortmund, Dresden, Essen, Hamburg, Münster, Frankfurt, Cologne, Mainz and Munich, because the manufacturer works here with local dealers.
The offer is just as interesting for people who appreciate the simplicity and flexibility of a subscription as for those who have always wanted to test an electric bike without obligation as a replacement for a car. It is important to us to involve the specialist trade as a local service partner. We thus offer a complete package that optimally supports customers throughout the process and is unique on the market in this form.

Markus Papke, Head of Innovation Strategy at Riese & Müller
costs and scope of services

Those interested can take out a bicycle subscription with a minimum contract period of six or twelve months. At the end of this period, the subscription is renewed monthly. You can keep the e-bike for a maximum of 15 months. During this time, your local specialist dealer will take care of you and the e-bike, all repairs and maintenance are included in the monthly price of 169 euros. A one-time service fee of EUR 19.90 is charged upon conclusion of the contract. Here you will find more information from the manufacturer.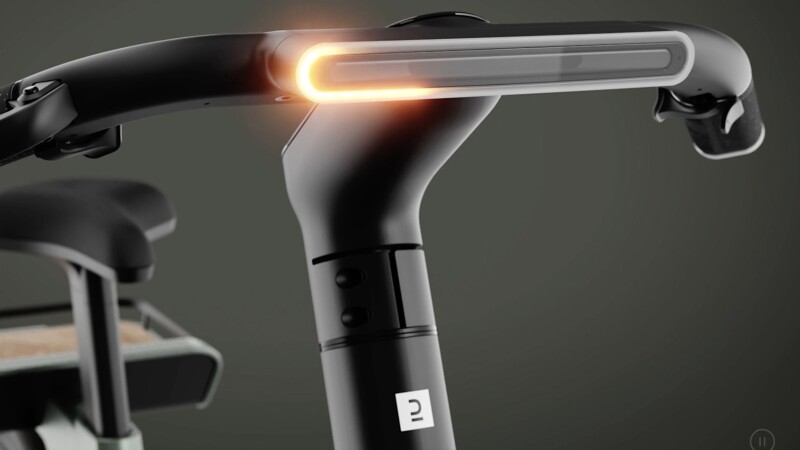 image set
E-Bike Innovations of the Year
E-Bike Innovations of the Year
Do you like the chosen electric bike so much that you want to keep it? You can then buy it in the manufacturer's online shop after the time has expired. E-bikes are equipped with the RX chip, which enables many additional digital services. We present to you at this stage the highlights of the electric bike of the season.
Don't miss a thing with the NETWORK-Newsletter
Every Friday: the most informative and entertaining summary of the world of technology!
Source moviepilot.de