The official logo of Expo 2020 Dubai and its beating heart, Al Wasl Square, have been immortalized in luxury jewellery.
This was thanks to the Emirati brand Monogram, which launched its Expo 2020-inspired jewelery collection, to celebrate the success of the first World Expo in the region.
Monogram incorporated elements of the Expo 2020 Dubai logo and the famous Al Wasl Dome, to design bracelets, earrings, necklaces and rings, printed with the Expo 2020 Dubai engraving.
Crafted in 18k yellow gold and silver, the unique collection features experimental designs in pearls and diamonds, embodying the aesthetic of contemporary Monogram creations.
The elegant, locally made collection reflects Emirati heritage and culture: the pearl that celebrates the history of pearl diving in the UAE, the Arabic calligraphy that represents national identity, and the magic inspired by the Expo 2020 Dubai logo in the form of ring, which represents the continuous development of the country.
Founded in 2013 and based in the Dubai Design District, Monogram is the brainchild of sisters Mona Al Zarooni, graphic designer, and Nadia Al Zarooni, architect.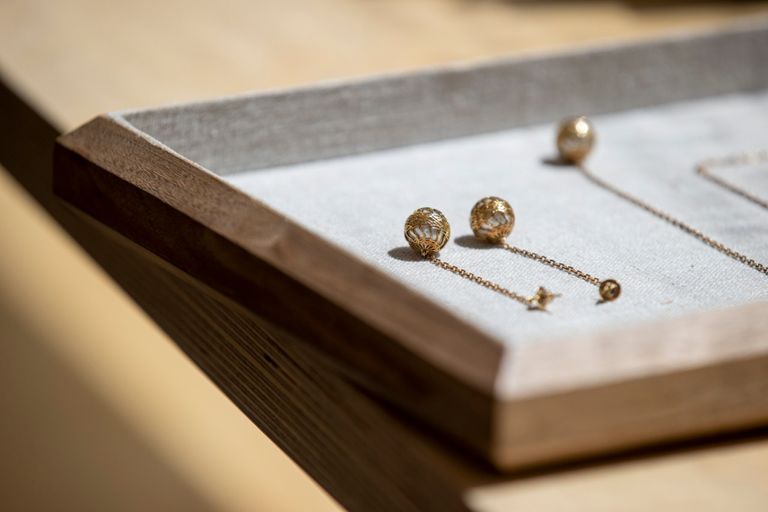 milestone exhibition
Mona Al Zarooni said: "Expo 2020 Dubai is a milestone in the history of our nation, and we want people to have a memory of this achievement, with a design that combines our culture and achievements. We have sold 150 pieces from our Expo collection 2020. However, our focus is not on our sales, but more on building relationships and spreading a positive image of UAE culture, designs and crafts."
Nadia Al Zarooni said: "Our participation in Expo 2020 Dubai stems from our patriotism, and we are proud to be a part of this event, which aligns with our vision of becoming an internationally recognized design company that expresses our growing multidimensional Emirati culture. ".
The Expo collection includes luxury jewellery, camel leather bracelets, necklaces and wooden frames, priced from Dh365 to Dh5,500, and is available until March 31 on the "Monogram" website at Expo 2020 Dubai World. Market.