The Academy of Motion Picture Arts and Sciences, responsible for the Oscars, condemned Will Smith's attack on his colleague Chris Rock during the award ceremony.
"We condemn Mr. Smith's actions," the academy said in a statement. "We have formally launched an investigation into the incident and will consider further action and the consequences of our regulations, code of conduct, and California law."
This comes amid press reports about the possibility of withdrawing the Academy Award for Best Actor in a Leading Role won by Will Smith for the film "King Richard" because the incident of his beating of Chris Rock comes into conflict with the Academy's rules preventing violence and the laws of the State of California making it a crime.
Will Smith was angered by Chris Rock's joke about his wife's "alopecia" disease causing her to lose her hair, and he went onstage to punch the host before returning to his seat and warning Rock not to speak out. other words that include your wife's name.
Minutes later, Will Smith was announced the winner of the Academy Award for Best Leading Actor, to go back on stage and give a speech in which he cried while talking about bullying and defending his family members and Hollywood, which is full of people with hostile behavior who must accept and smile at their insults.
For its part, the Los Angeles Police announced that Chris Rock refused to report the incident of being beaten, but the Lebanese media outlet, Raya Abi Rashid, indicated that Smith may be subject to other sanctions in addition to withdrawing the award.
Speaking with the "Al-Hekaya" program on MBC Egypt, Raya Abi Rashid said, "For the first 3 minutes after the incident, we all thought that what happened was part of the program and a scenario agreed between Will Smith and Chris Rock. , but the looks of anger on Will Smith's face after that assured us that it was an act of the moment, however, we did not understand what happened, especially since Will took the stage after that to accept the Oscar. .
He added: "Potential sanctions include withdrawal of the award, or withdrawal of your membership in the Academy, in addition to many other sanctions, and you may not be subject to sanctions depending on the investigation."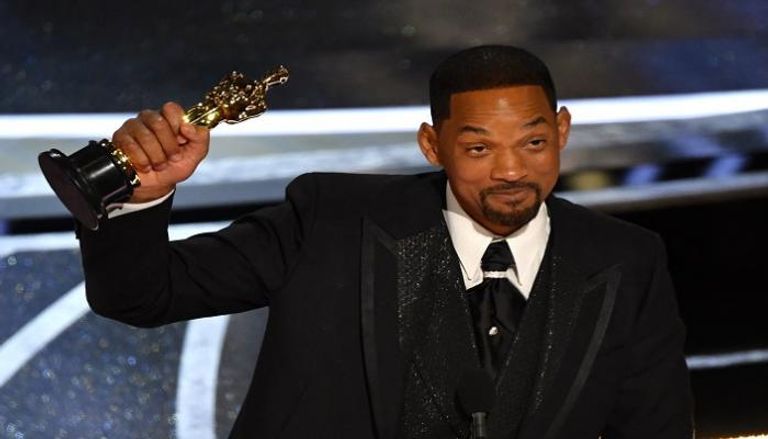 He continued: "Will Smith is a very popular star, and if we accept what he has done, this will be a promotion of violence, and he and his wife have been talking for a while about his private life, and some can imagine. that he has a right to interfere in their lives, and I think that's one of the reasons that led to what happened at The Party."
He continued: "The problem is on both sides. Chris Rock is not allowed to bully his wife, but he is a comedian whose job is to find the joke, and in this case it was not a good joke, and Will Smith's reaction It wasn't balanced and I think he'll regret it."