Questions began to mount and question marks hovered over Italian coach Carlo Ancelotti's sidelining of some of the team's stars this season.
Fingers began to point at Ancelotti after he caused his side's humiliating Clasico defeat at the hands of rival Barcelona 0-4 in the Spanish league last Sunday.
And the Spanish newspaper "Marca" raised a question about the reasons why Ancelotti did not have the quartet of Eden Hazard, Luka Jovic, Gareth Bale and Mariano Díaz.
Bale, Hazard and Jovic did not appear in the Clásico, while Díaz participated for several minutes in the second half.
Since the start of Ancelotti's second spell at Madrid this season, the Italian coach has shown his lack of confidence in the quartet, with the exception of Gareth Bale, who started his first 3 games before his long absence due to injury.
For his part, Hazard had the opportunity to play in 10 of the first 12 games that the real team played this season, but he participated as a substitute in most of the clashes, as was the case with Jovic and Francesco Isco.
Despite recovering from the injury and returning to training, Bale's appearance with the team has become rare among the fans, although the player is prepared every time he receives a call-up to participate in international matches with the Wales team.
Since last August, the Welsh winger has only played two games, playing 66 minutes against Villarreal and another 3 minutes against Paris Saint-Germain.
The 32-year-old player was absent from the Real Madrid squad in the Clásico because he felt some discomfort, while he did not go to the Santiago Bernabéu to watch the game.
While Hazard has been out of harm's way in the recent period, this did not help convince his manager to trust him in many matches, especially in big matchups in various tournaments.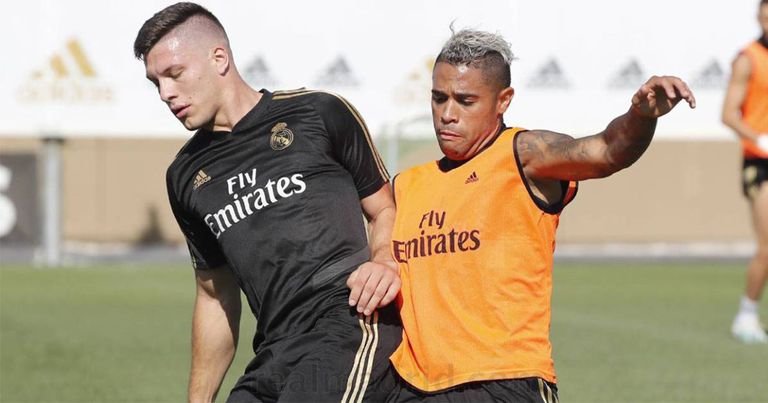 Ancelotti prefers the trio of Rodrygo, Marco Asensio and Vinicius Junior to Hazard, which caused the Belgian player's anger, according to press information that appeared in recent hours.
The Real Madrid coach confirmed his lack of confidence in the duo, Jovic and Díaz, after he decided to change the way the Clásico was played, to compensate for the absence of Frenchman Karim Benzema, Real Madrid's first striker.
The veteran coach preferred to play Croatian midfielder Luka Modric as a false striker rather than push the Serbian player or his Dominican colleague.