The 63rd Beirut International Arabic Book Fair (Beirut Doesn't Break), concluded its activities this Sunday, with the attendance and participation of a large number of visitors.
The exhibition was a cultural demonstration that confirmed the return of Beirut and its heart to life, despite all the tragedies and storms it experienced, and that Beirut was and will continue to be the capital of culture and publishing.
Before its conclusion, the exhibition witnessed the signing ceremonies of more than 200 books, twenty scientific and cultural symposiums and ten poetic and artistic evenings 3 years as a result of the explosion of the Port of Beirut, which caused its destruction, in addition to the Corona pandemic, is a challenge in itself, and if part of the exhibition was opened and not all as it used to be in the past, the main goal is to resume the cultural movement in Beirut, especially since the Corona pandemic has receded.
The participation of Arab publishers was timid, as Al-Rubaie said, and about his novel "The dividing line" he explained: "It is my second novel after a novel until the end of love.
On the reason for calling his novel "the dividing line", he replied: "It indicates the existence of a dividing line, which is a line of contact as a result of the civil war that broke out in Lebanon, which separated two lovers, Rita and Karim, as each of them was forced to live in their sectarian zone, which marks a dividing line between staying or leaving, between love and torpor, and between immigration and staying at home.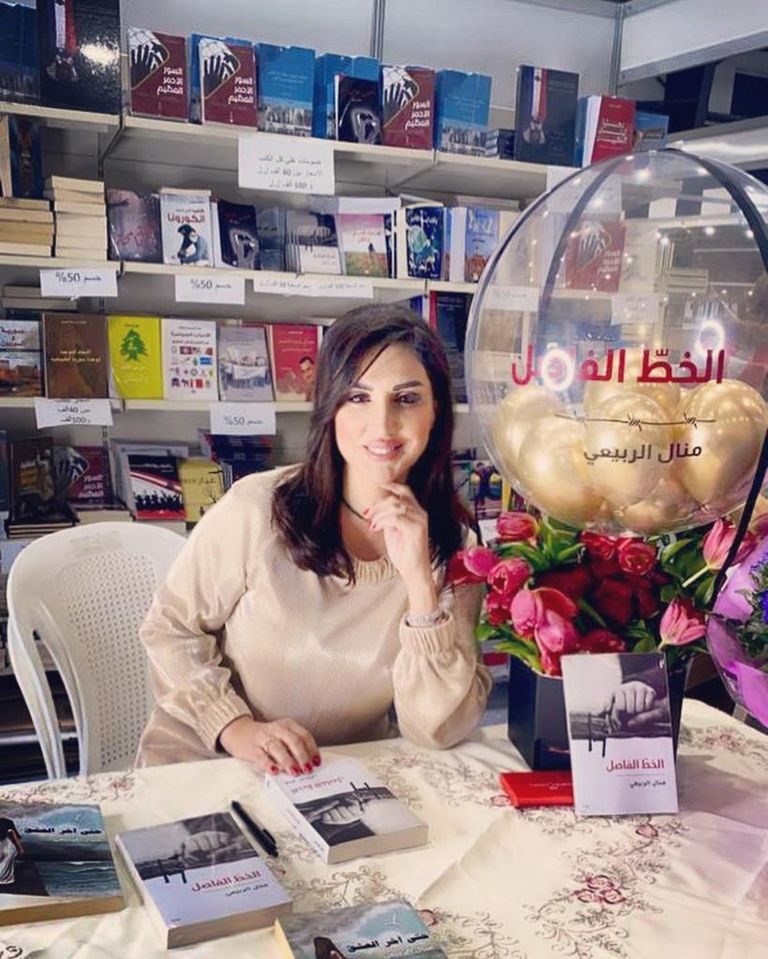 And whether he is more in the media or in literature, he said: "There is no doubt that my profession in the media helped me to write. I do not even consider these two worlds to be very far apart, even if the media is more realistic and his style is dry and precise, and the world of writing is based more on imagination and creation. The scenarios, however, the media helped me to express my thoughts on paper in a clearer way, from here we see that a good number of media professionals have switched to literary writing, of course if they have talent and passion, in addition to the need to have writing tools for the writer before the writer, and I consider myself a writer, I feel the first steps of this interesting and arduous path. .