Egyptian star leader Adel Imam mourned artist Ahmed Halawa, who passed away on Friday at the age of 73, after suffering complications from the Corona virus.
Adel Imam posted a photo of the late Ahmed Halawa on his Instagram account and wrote, commenting, "Goodbye mighty artist Ahmed Halawa."
Ahmed Halawa participated in several Adel Imam films and was present in all recent leading series (The Naji Atallah Band), (Al-Araf), (Your Excellency), (Professor and Head of Department) and (Afairt Adly Allám).
And Dr. Ashraf Zaki, the captain of the acting professions in Egypt, announced on Friday the death of Ahmed Halawa, following difficult times in a hospital bed, after he was infected with the Corona virus last month.
In exclusive statements to "Al-Ain Al-Akhbar", Mustafa Halawa, nephew of the late artist, revealed his last days saying: "His health was good, and he started his work in a wonderful way, and he participated in more than one work of art to display in the dramatic season of Ramadan 2022, but the Corona virus attacked him, he was forced to stay in bed, and when his condition worsened, he was taken to hospital.
Halawa added: "The ordeal in health lasted 55 days, after which he passed away, leaving a legacy of sadness in the hearts of his loved ones."
When asked about the art stars who were willing to follow up on his condition during the ordeal of illness, he said: "A large number of artists were willing to ask about him, led by Dr. Ashraf Zaki , the captain of the actors in Egypt, the artist Nihal Anbar and the artist Ahmed Fathi".
The late artist was born on January 7, 1949 and loved acting since childhood, so school theater was his first stepping stone into the art world.
Ahmed Halawa was famous for his distinguished voice, cheerful appearance, and wit, which strongly qualified him to embody pivotal roles in stage fright and most of the works of art in which he participated.
On the threshold of optimism, the late artist was always on his feet, making joy wherever he went, until his last wish was full of love, as he said in his last declarations: "If I will meet our Lord, I will meet him with a Face generous All sickness.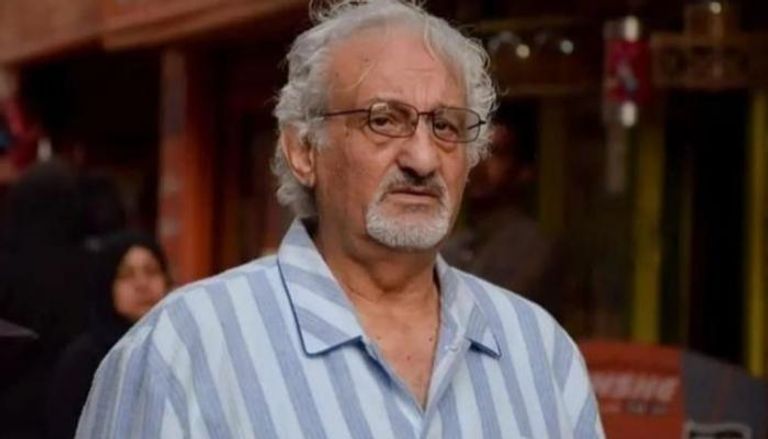 Ahmed Halawa continued: "To all my loved ones, my friends and my children, to all people, I never wish to see anything bad in anyone, and may God suffice us all from the evil of disease. Thank God, our Lord saved me. and I were safe from this terrifying disease, but in some needs we still treat them.
Ahmed Halawa grew up and lived in the Bab El Shaeria area of ​​Cairo, he loved cinema and art. He graduated from the Instituto Superior de Arte Dramático, directing department, after obtaining a degree in Communications Engineering in 1969.
He also obtained a diploma from the Cairo Leonardo da Vinci Institute in decoration and a bachelor's degree from the Higher Institute of Dramatic Arts in acting and directing from the Cairo Academy of Arts in 1973.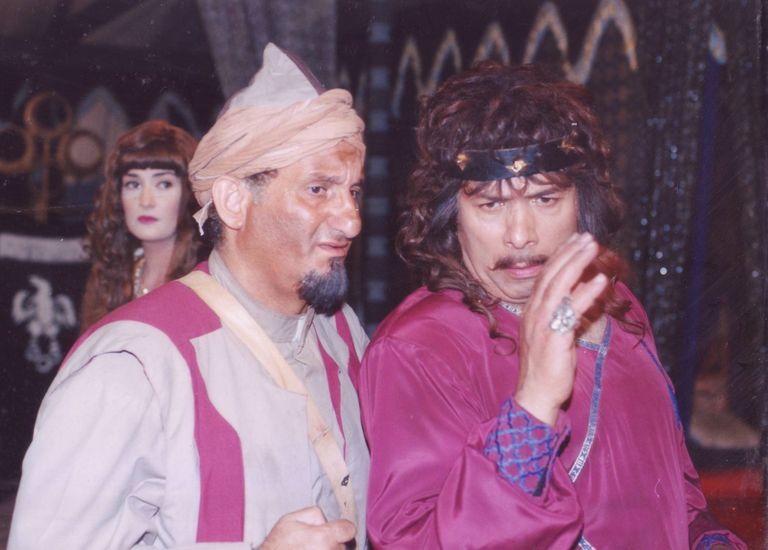 He didn't stop there, earning a postgraduate diploma from the Higher Institute of Dramatic Art in directing in 1990, and earned a Ph.D. in Philosophy of Arts from the Bucharest University of Drama and Film in Romania.
In addition to acting, he excelled in theater directing, puppet design and animation, and sculpture, and founded the Halawa Academy of Arts and Sciences, which specializes in applied arts such as glass painting, decoupage, embroidery, and mosaic.
His works include (Bank Talk), (The Bridge of the Law), (Isis), (Caligula), (Shaqlabaz), (Destour Ya Our Masters), and (Tara'io).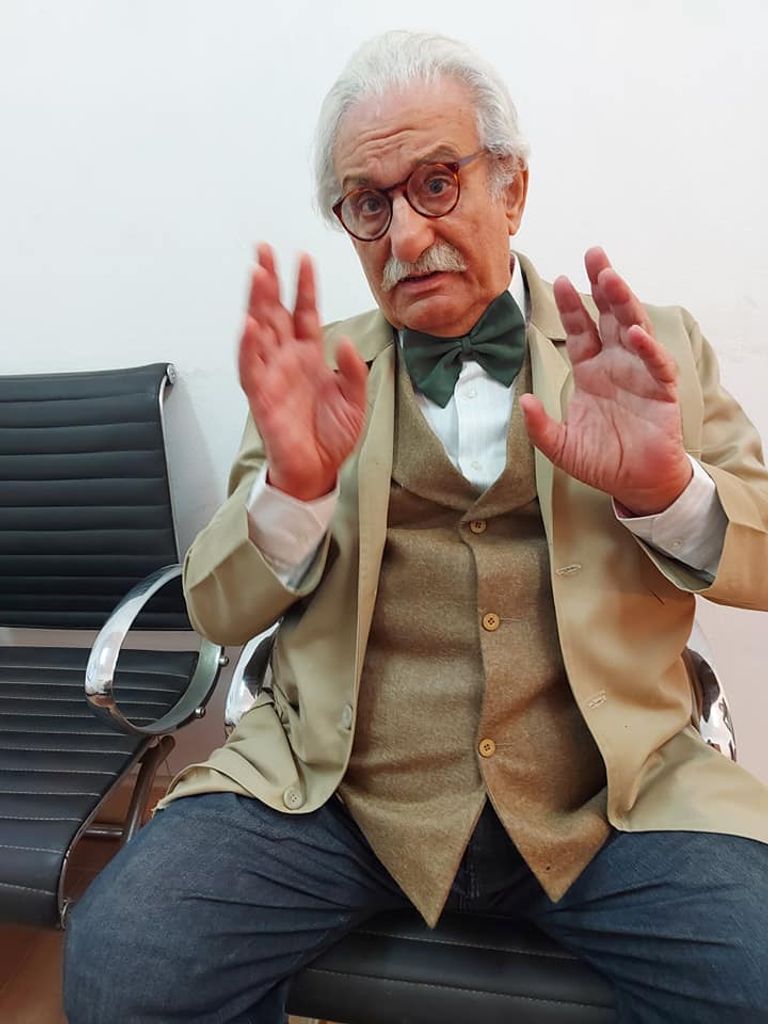 He also participated in the films (A Woman's Torment), (The Devils of the City), (The Strongest Men), (The Children Flee), (Dawlat Security), (Reaction), (The Fourth Pyramid), (Fish and Sinara ), (Pecia) and (The Man). The most dangerous) and (soul mate).
The late artist presented the series (Tears in Rude Eyes), (Raafat Al-Hagan), (The Fox), (Ayam Al-Munawara), (Harun Al-Rashid), (The Thief and the Book), (The People from Cairo), (Nelly and Sherihan), (The Testament) and (The Zizou Family), (The Godfather), (Counterattack) and (Option 2).