Swiss police said Thursday that four people believed to be from the same family have died after falling from the balcony of a seventh-floor apartment.
Police added that the accident occurred in the western Swiss resort town of Montreux and that a fifth person, a teenager, also fell from the balcony and was taken to hospital in serious condition.
Montreux is famous for its resorts overlooking Lake Geneva and is considered a distinguished tourist spot in Switzerland.
The five people were not officially identified, but police said they believed they were a French family, made up of a 40-year-old man, his 41-year-old wife, their twin sister, their 8-year-old daughter and 15-year-old son ( lone survivor). .
People may have jumped off the balcony one by one, said Alexandre Bessens of the Vaud canton police.
Police are trying to determine the exact circumstances and causes of the accident, saying they ruled out the presence of other people in the apartment at the time, according to the US website "Al-Hurra".
According to a preliminary investigation, police said two officers knocked on the door of the apartment on Thursday morning around 7 a.m. local time to serve a summons to the father about "homeschooling" one of the children.
Police said the two officers heard a voice from the apartment asking them to identify themselves. After that, they heard no more sounds and prepared to leave the building.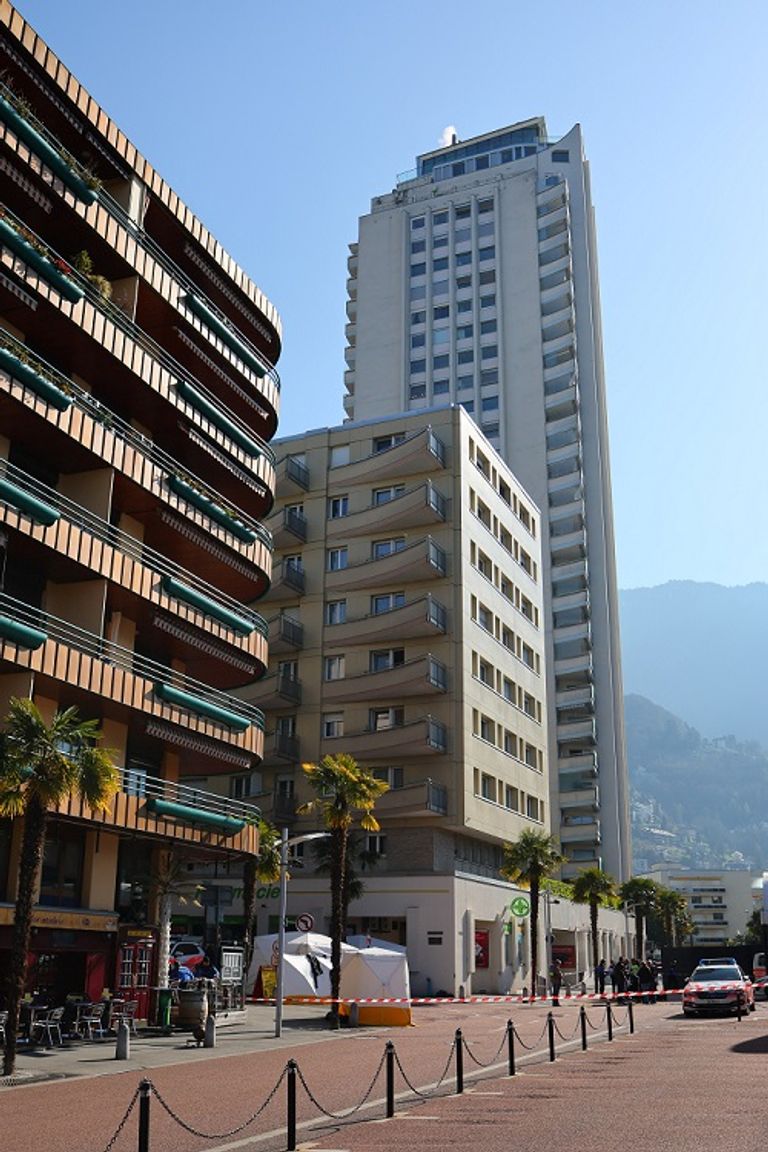 Vaud police spokesman Jean-Christophe Sutrell said the two officers were still in the building when a witness called police to say that some people had fallen from a balcony.
One of the neighbors, Michelle Steiger, 72, said the family was "very private" and that the building was inhabited by many families with children, according to the New York Times.