A three-year-old American boy killed his mother while playing with his father's firearm, according to local police, who arrested the boy's father.
And this common tragedy happened in the United States, on Saturday night, in a store garage in Dolton, outside of Chicago. The boy was sitting in his seat in the back seat of the car while his parents were in the front seats.
The father's gun passed into the hands of the boy, not knowing how this happened. "He started playing with the gun and at some point he pulled the trigger," local police chief Robert Collins told AFP.
His mother, Daiga Bennett, 22, was shot in the neck and died at a Chicago hospital after an emergency photo was brought to her. Collins said her father was detained to see if he was legally carrying a gun and if he should be prosecuted.
This incident is among a series of similar incidents recorded in the United States.
A recent report by Everytown for Gun Safety stated that "hundreds of children in the United States each year have access to dangerous lead-loaded weapons hidden in closets, drawers, bags, or simply left unattended," and they fire by mistake.
The organization, which fights for better control of firearms and especially asks that they be kept in safes, pointed out that "unintentional shooting" of minors causes an average of 350 deaths per year.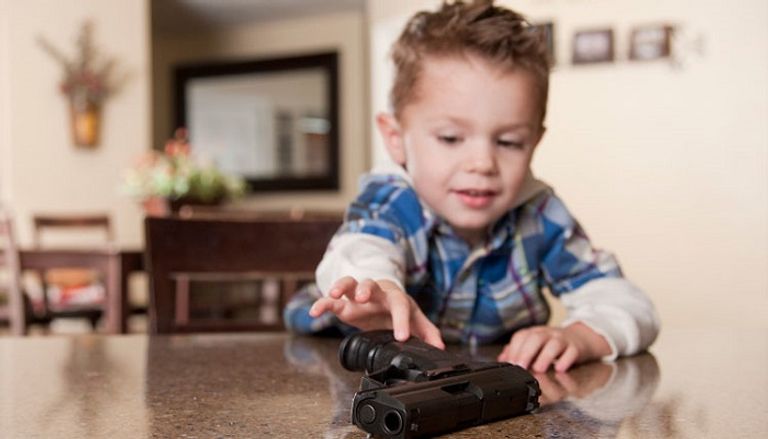 More generally, firearms cause about 40,000 deaths a year in the United States, including deaths by suicide, according to the "Jean Firearms Archive" website.
Shootings are frequent, especially in schools, shopping malls and places of worship in the United States, and successive governments have failed to put an end to them. But the hypothesis of stricter gun laws is still ruled out, given the opposition of the Republicans.
The city of Boulder had announced a ban on "machine gun-type weapons" and large-capacity feeders following the Parkland high school shooting (17 dead) in Florida (southeast) in 2018, but according to the "Denver Post" newspaper , a judge lifted this ban this week. Most recently, in a resolution welcomed by the National Rifle Association, America's firearms lobby group.