Poland has called for a NATO "peace mission" to be "protected by armed forces" to help Ukraine, according to Polish Deputy Prime Minister Jaroslaw Kaczynski.
"This mission cannot be unarmed, it must seek to provide humanitarian and peaceful assistance in Ukraine," Kaczynski was quoted as saying by the Polish news agency.
Kaczynski, together with the prime ministers of Poland, the Czech Republic and Slovenia, participated in a meeting with Ukrainian President Volodymyr Zelensky and Prime Minister Denis Shmygal on Tuesday night.
In a related context, the United Nations High Commissioner for Refugees said the number of Ukrainians who have fled their country now exceeds 3 million.
On Tuesday, 20,000 people managed to leave the besieged port city of Mariupol, through a humanitarian corridor agreed with Russian forces, according to an aide in the Ukrainian presidential office.
"About 20,000 people left Mariupol on Tuesday" in 4,000 private cars, Volodymyr Zelensky's office deputy chief of staff Kirillo Tymoshenko said via Telegram.
The same source said that a total of some 29,000 people were evacuated from several besieged cities in Ukraine on Tuesday, with the Mariupol municipality saying that 2,000 cars had left the city and another 2,000 cars were waiting to leave.
And last Monday, 160 cars left this coastal city, which suffers from tragic conditions, after continuous shelling for several days and a siege imposed by Russian forces and pro-Moscow separatists, forcing residents into shelters.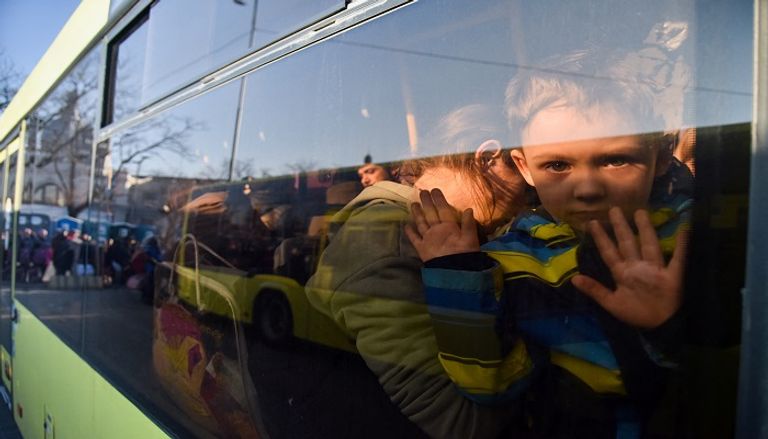 The humanitarian corridor of these convoys connects Mariupol with Zaporizhia in the northwest of the country via Berdyansk, and extends for 270 kilometers.
After a series of failures to reach a truce agreement between the Russians and the Ukrainians, the evictions in Mariupol have accelerated as the city's inhabitants suffer from food and water shortages.
The region's governor, Pavlo Kirilenko, said on Tuesday that Russian forces were holding employees of a Mariupol hospital and 400 residents inside the building "hostage," allegations that could not be independently verified.
Located about 55 km from the Russian border and 85 km from the separatist stronghold of Donetsk, Maripol is the largest city still in Kyiv's hands in the Donbass basin, which includes the Donetsk and Lugansk regions.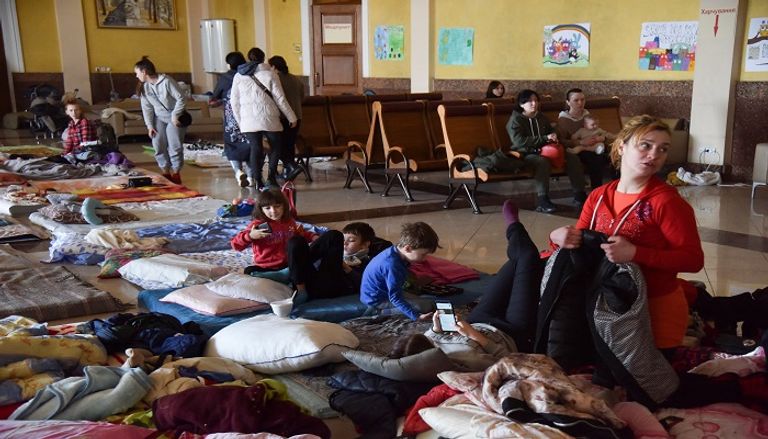 The fall of the strategic port city on the Sea of ​​Azov into the hands of the Russian army would mark a major turning point in the conflict, as it could establish a direct link between Russian forces in Crimea, which Moscow annexed in 2014, and separatist forces. Russians in the Donbass.