The American space agency "NASA" recently announced a scientific mission to discover gases on the moon, but this mission drew attention to a piece of the moon located in Egypt, specifically in the Geological Museum of Maadi Corniche, in Cairo.

The relationship between the two may seem distant, but a closer look at the details reveals the origin of this relationship, dating back to the Apollo mission to the moon in 1972.
The Apollo missions collected a total of 2,196 rock samples from the Moon, but on March 11 the US space agency (NASA) has just opened one of these samples, which was collected almost half a century ago on the 1972 Apollo mission.
The irony is that the Egyptian Geological Museum preserves among its funds a piece that was brought during the same mission, from the Wadi Bel-Qamar region, which is called "Taros Liter", this sample was given to the Museum by the Egyptian scientist Dr. Farouk El-Baz.
While the sample gifted to the Egyptian Museum was placed in a showcase after being placed in a gel ball and then placed in a magnifying glass, the US Space Agency preserved two samples in a way that ensures preservation of their condition, so as not to give inaccurate results. when conducting studies on them.
For the past 50 years, the samples have been preserved in one container, surrounded by another, and the containers have been placed in two sealed Teflon bags and stored in a box inside the lunar dome at the agency's Johnson Space Center.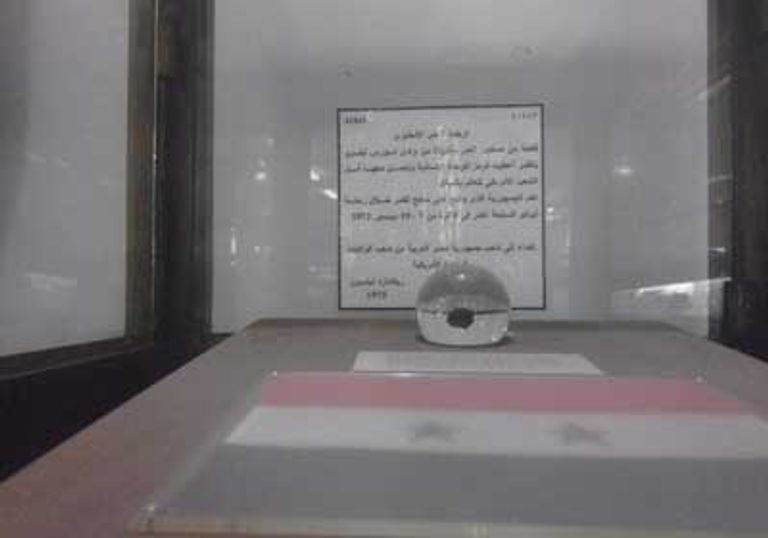 A few days ago, a package of one of the two samples was opened, with the aim of carrying out experiments, aimed at extracting gases that are probably found in very small quantities in the lunar soil for analysis thanks to spectroscopic techniques that have become highly precise. in recent years.
A report published by the US Agency revealed that, after collecting lunar gases from storage containers using a multiple extraction device, the gases were shipped to selected laboratories in the United States and Europe specializing in high-resolution analysis of oxygen, nitrogen, noble gases and organic materials.
Brad Golev, Scott Rudolph Professor of Earth and Planetary Sciences and director of the McDonnell Space Science Center in the United States, spoke about the mission, saying, "Fifty years ago, when these samples were collected, NASA scientists had the anticipation of putting in place regulatory procedures that ensure generational access to samples When new analytical methods and procedures become available and new scientific questions arise.
He added that the study of the gases on the surface of the Moon through the samples of the 1972 Apollo flight will reveal much information about the source of the gases on the Moon and the origin of the Moon four and a half billion years ago.