The city of Ansar in southern Lebanon witnessed a horrific mass murder that left the Lebanese people in shock, and the bodies of a mother and her three daughters were found.
Security forces found the bodies of the mother "Basma Abbas" and her daughters "Manal", "Tala" and "Rima Safawi" inside an abandoned cave between Ansar and Al-Zararia.
And the Lebanese army brought reinforcements to the scene of the crime.
One of the villagers told Al-Ain Al-Akhbariya: "In the first days of March, Basma Abbas, mother of three daughters, Manal, Rima and Tala, disappeared from the southern city of Ansar, not knowing her fate. They were last seen in a car with one of the Fayyad family members.
After the head of the family, Zakaria Safavi, informed the security authorities that his family had disappeared, the Southern and Nabatieh intelligence divisions carried out extensive investigations.
The Nabatiyeh Appeal Prosecutor's Office summoned the young man for questioning, claiming that he was the last person he had seen, and he was released after investigations, so the mystery continued in the case of the disappearance.
After days of investigations, the intelligence services returned and arrested the young man on Thursday. The young man confessed his participation in the murder in cooperation with a foreigner, and directed the investigators to the burial place, an agricultural garden belonging to one of his relatives.
After intense searches, Army Intelligence and Criminal Evidence personnel found this Friday morning two bodies belonging to two girls in a cave located inside a private property on the outskirts of the city of Ansar in the direction of Al-Zararia, only to find the other two bodies in the afternoon very close.
The motives for the horrendous crime are still unknown, and investigations with the accused continue to find out the details.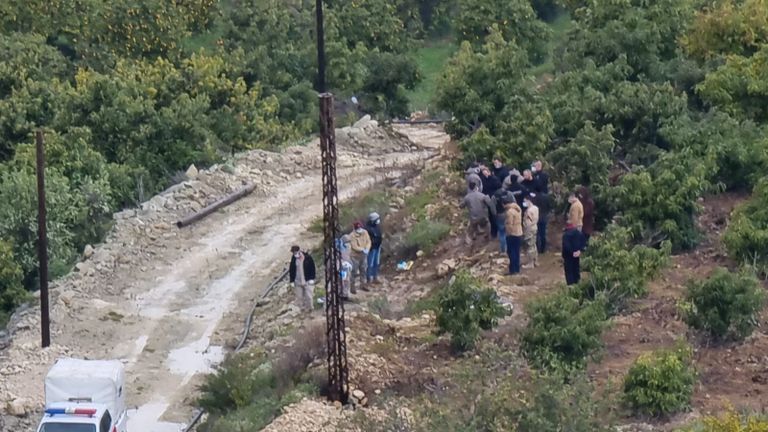 For its part, the family of the accused murderer, Hussein Fayyad, expressed "a strong condemnation of the heinous crime to which the family of Al-Siddiq, Al-Habib, and the son of our people, Mukhtar Zakaria Safavi, were subjected." The judicial authorities impose severe sanctions.