The head of the emergency authority in Iran, Jaafar Miad Far, announced the latest statistics of deaths and injuries during celebrations on the last Wednesday night of every Iranian year.
"As of Tuesday night, 17 people were killed and 1,470 injured, of whom 1,195 were treated immediately, while the rest were taken to hospitals due to the severity of their injuries," Ma'ad Fard told the agency. Iranian news agency "Tasnim". .
Meaad Fard added that 225 people were hospitalized, including 24 who were transferred to the intensive care unit, noting that "92 people had their limbs amputated, while 470 had their eyes injured."
He said that Tehran was the most affected, with 321 people, West Azerbaijan with 150 people and East Azerbaijan with 131 people, while the rest of the injured were distributed among the other Iranian provinces.
Iranians celebrate every year, on the night of the last Wednesday of the last week of the Iranian year, and before Nowruz, which falls on March 21 every year, and is called "Red Wednesday" or "Fire Festival", what is known in Persian as "Jaharshanbeh Suri".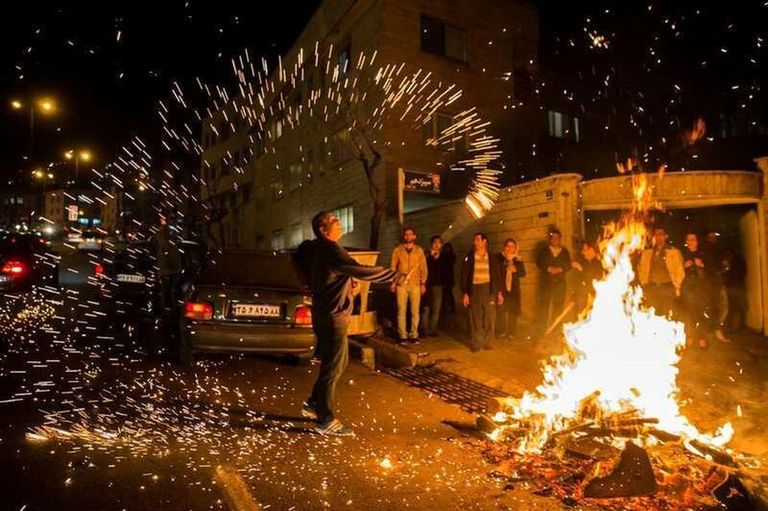 Iranian cities witnessed a widespread deployment of security forces to deal with revelers who fired shots and incendiary materials, causing material damage and loss of life.
The night of Red Wednesday is summed up in the celebration of a jumping ceremony over campfires in the houses or outside, where families get together and set fire to three, five or seven pots and then jump on them.