Amidst the destroyed buildings, the sounds of explosions and the drone of planes, the Kiev tram moves through barricades and checkpoints, on daily journeys filled with fear and sadness.
During the last few years, the subway cars circulated through the Ukrainian capital, smoothly and without obstacles, in the midst of a state of activity and joy drawn on the faces of the passengers who packed the cars.
Unknown scenes after about 3 weeks of the Russo-Ukrainian war, the red tram is moving and passengers watch soldiers suspiciously watching passing cars for signs of explosives or firearms.
Traces of sadness are drawn in the eyes of the few passengers as they contemplate the buildings destroyed by the rockets and their city, which has been abandoned by half of its 3 million inhabitants.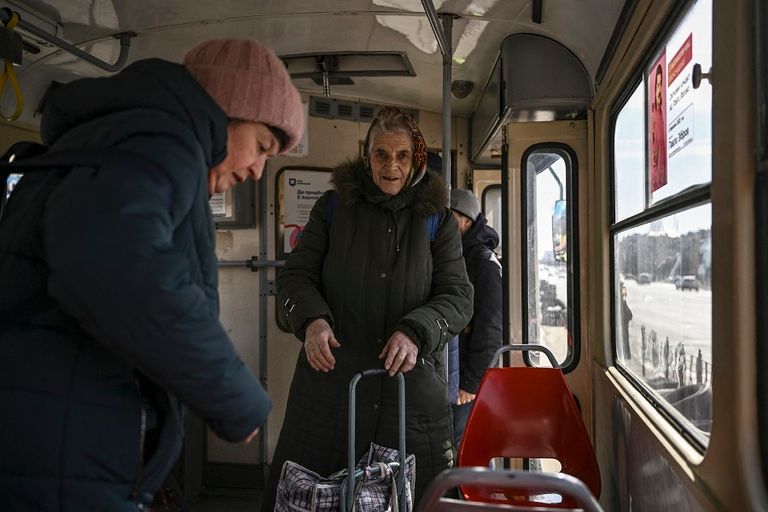 Many questions have been circulating in the head of Yelena Sabirova, who has been driving the tram for 19 years, but she did not expect her country to reach this terrifying situation, as she wonders, will this destruction be rebuilt again? How will you finance the construction process?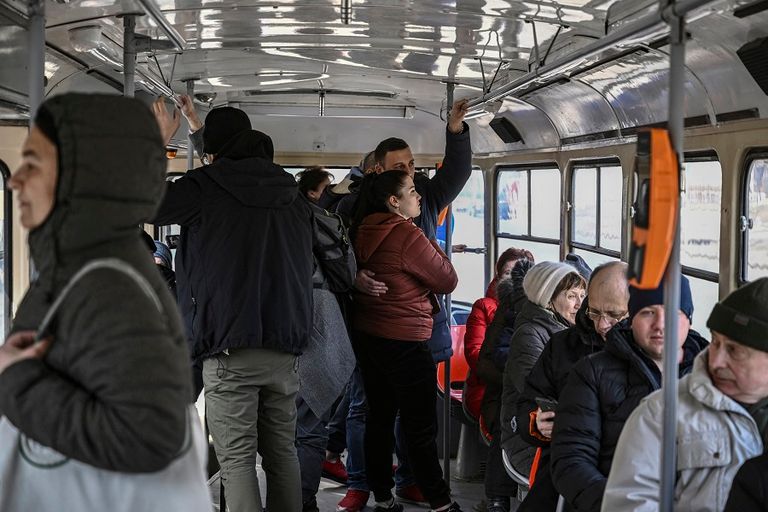 Jelena, 45, thinks of the war that is not over yet, dreams in the rubble, but bravely continues to drive the tram, knowing that she is on the front lines of the war, and that her little car may be destroyed or destroyed. burned at any time.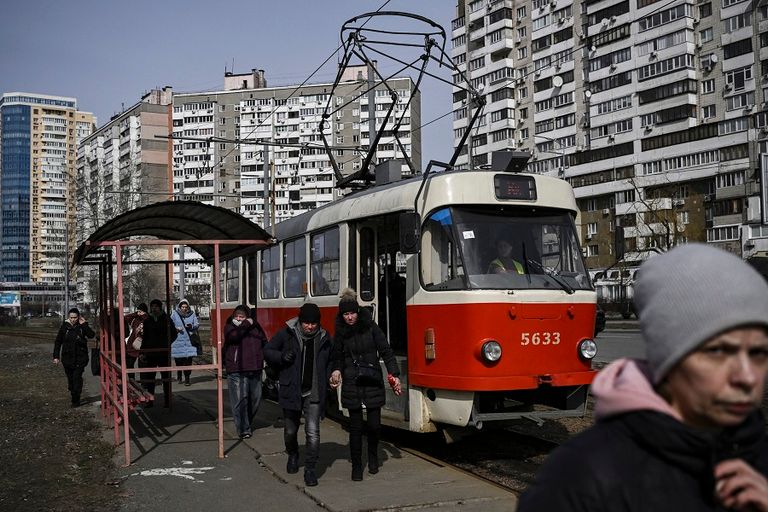 Yelena told AFP: "At least I help people get to where they need to go, whether it's the shelters or the train station… But other than that, it's definitely scary."
The 8K line, run by Yelena Sabirova, is one of the few lines still operating in Kiev.
But his usual trips along the eastern bank of the Dnieper were interrupted by explosions that echoed across the northern front in Kiev.
Kyiv's predominantly working-class east bank is characterized by the predominance of the city's quieter residential neighborhoods, with the notable presence of some of its largest factories.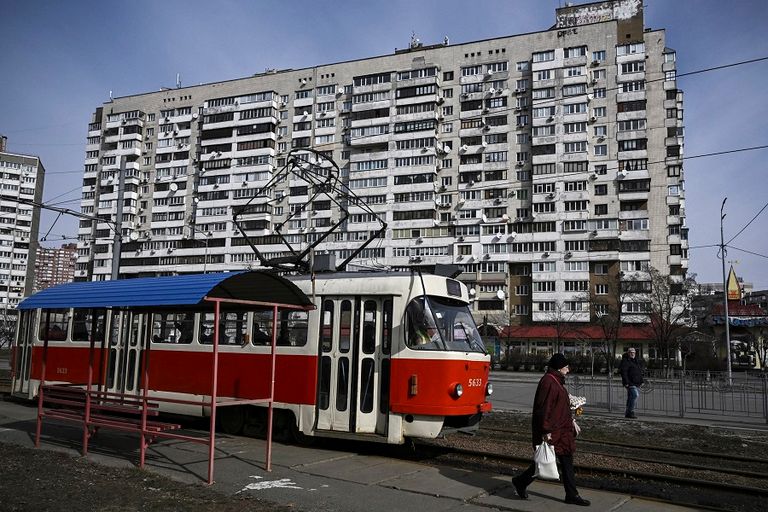 The western side, on the other hand, has a richer history and is more frontline.
Its trams are now almost non-functional because they provide a direct route from the front lines to the group of government buildings that Ukrainian forces must protect from Russian advances.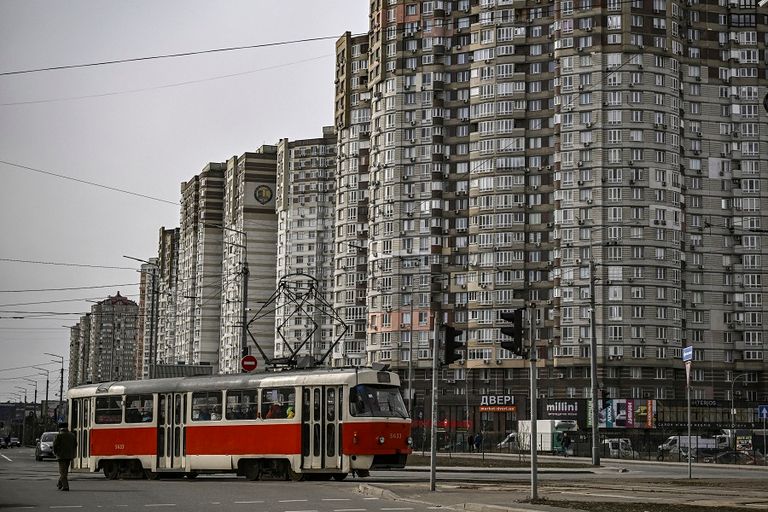 The Kiev tram line (8K) still resists war and destruction, but no one knows what will be the fate of this car and its future, will it continue its travels or will the war decide its end soon?