Commercial

The ALTA cryptocurrency, which is traded on the Binance platform, surprisingly increased by more than 100%, today 03.19.2022.
It was trading at $3.93 per coin, and now its price has risen to over $7.6.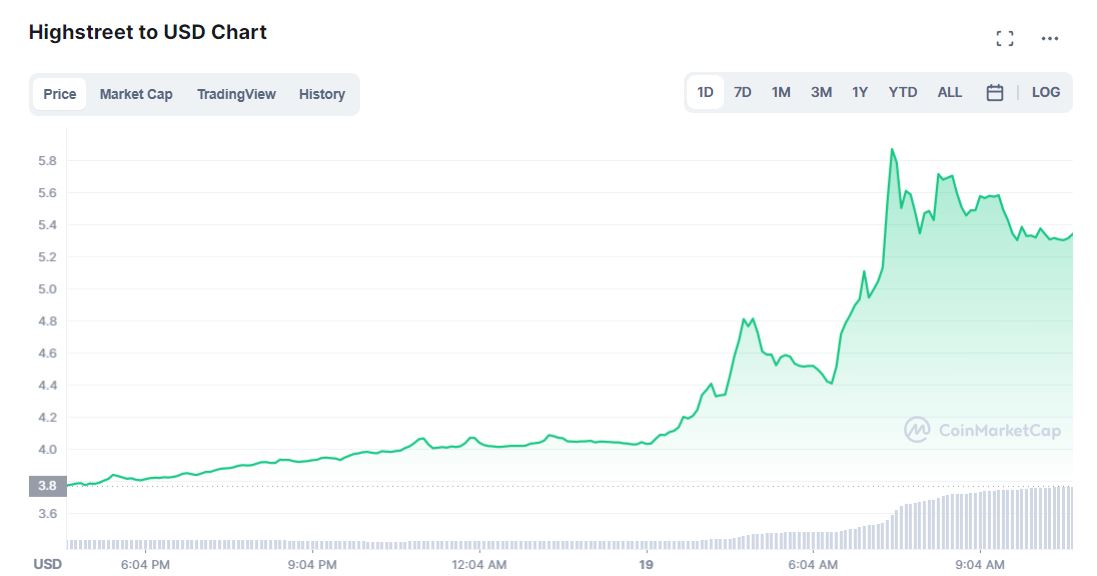 The company earlier announced some updates to its system, where it is now possible to buy real estate in the world of Metiris, and the lands appear in real time through the official website.
After a crazy week of listings and unblocks, the team is taking Twitter back with more #devlogs. Today's demo shows how we manage massive worlds in #VR using hexagonal base designs. At any given time, only adjacent hexes are rendered. Object positions are also called in real time from DB pic.twitter.com/ko4reYq1zK

— High Street (@highstreetworld) March 18, 2022
Information about HIGH Cryptocurrency
The total number of HIGH digital coins is 100 million coins.
Highest value reached on December 16, 2021, at $36.86 (as of this writing)
Your smart address on the Ethereum network: here
Your smart address on Binance Smart Network: here
HIGH Cryptocurrency Official Website: Here
The official Twitter account: here
HOW TO BUY HIGH Cryptocurrency
There are many places where you can buy HIGH cryptocurrencies, but the best one is Binance as there is a high daily transaction volume.
In case you do not have a Binance account, we recommend you read the following article that shows the steps to sign up with photos.