Commercial

The price of the Avalanche cryptocurrency (AVAX) rose above the downtrend line of the descending channel on March 18, signaling a possible change in the direction of the coin; however, there are currently several attempts to push the price below the breakout level.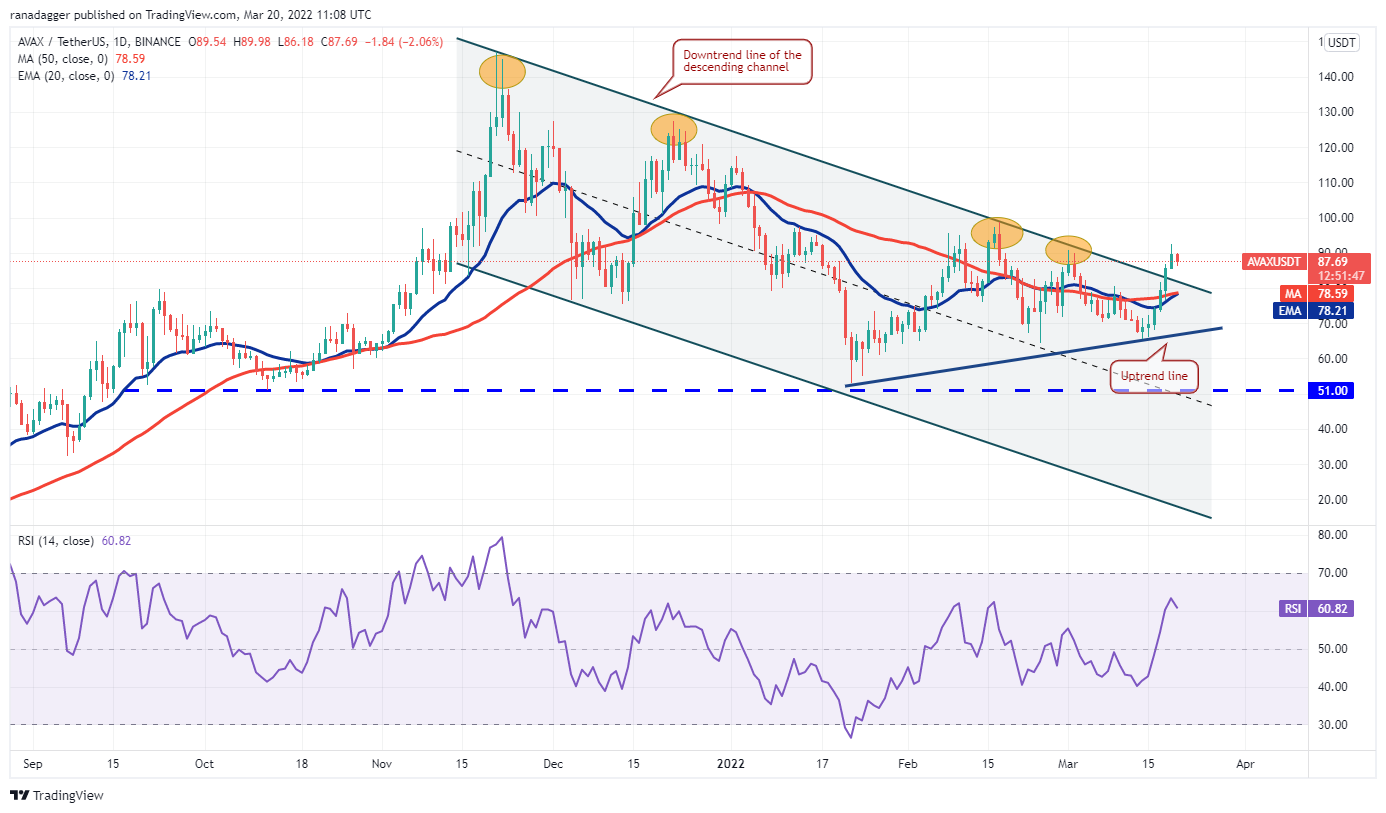 And if the price turns down but bounces off the downtrend line of the channel, it confirms the possibility of a rally to the $100 level.
A crossover high of the 20-day EMA at $78 and the RSI in positive territory indicate that the doors are open for an upside.
Conversely, if the price re-enters the downtrend channel and drops below the crossovers of the price action averages, then it can drop below the uptrend line.
The 4-hour chart shows that the price rally above the channel has pushed the RSI into overbought territory.
This may have resulted in short-term traders taking profits, and the price could drop to the crossover level of the 20-day EMAs, which is likely to act as strong support.
If the price bounces off this level, it will indicate that the number of purchases on the dips will increase and this will increase the possibility that the upward movement will continue.
Conversely, a breakout and close of the channel will signal weak bullish momentum, and this could push the coin below the 20-day Price Action Average (SMA) crossover.