3Commas is a comprehensive cryptocurrency trading platform that allows its users to take advantage of automated trading bots, as well as follow and copy the actions of successful traders and create and track the best portfolios.
Additionally, users can engage in smart trading, customize their trading strategies, and set stop-loss and take-profit orders.
The 3Commas cryptocurrency management platform provides access to a number of tools designed to improve overall trading efficiency and effectiveness. The team responsible for the project aims to help reduce investors' risk, reduce their exposure to losses and, at the same time, increase their profits.
One of the most important services offered is the 3Commas trading robot, which works as a web-based service and works in conjunction with various platforms. Trading Robots – These are pieces of computer software that constantly execute trades based on preset criteria set by the trader.
With 3Commas, traders can keep up with the different demands on different exchanges, develop more meaningful trading behavior, and take advantage of effective stop-loss or take-profit strategies.
3Commas uses a web-based platform, and the platform has an intuitive and easy-to-use user interface that includes a wide range of functionalities and detailed analytics.
Automated trading is done through the use of a software interface, the robot works 24 hours a day, and users can access its trading panel on desktops and laptops. The team has also developed mobile applications for Android and iOS.
The platform provided a good set of trading tools, in addition to automated robots and performance analysis, users can create cryptocurrency wallets and monitor the best performing wallets created by other users. Additionally, users can engage in social trading and follow and copy the actions of other successful traders.
3Commmas provides automated trading robots for the most popular cryptocurrency platforms including FTX, Bittrex, Bitfinex, Binance, Bitstamp, KuCoin, Poloniex, HitBTC, Cex, GDAX (Coinbase Pro), OKEx, Huobi, and Yobit.
How to register on the 3Commmas platform
We go to the official website from the following link here. Then we click start trading.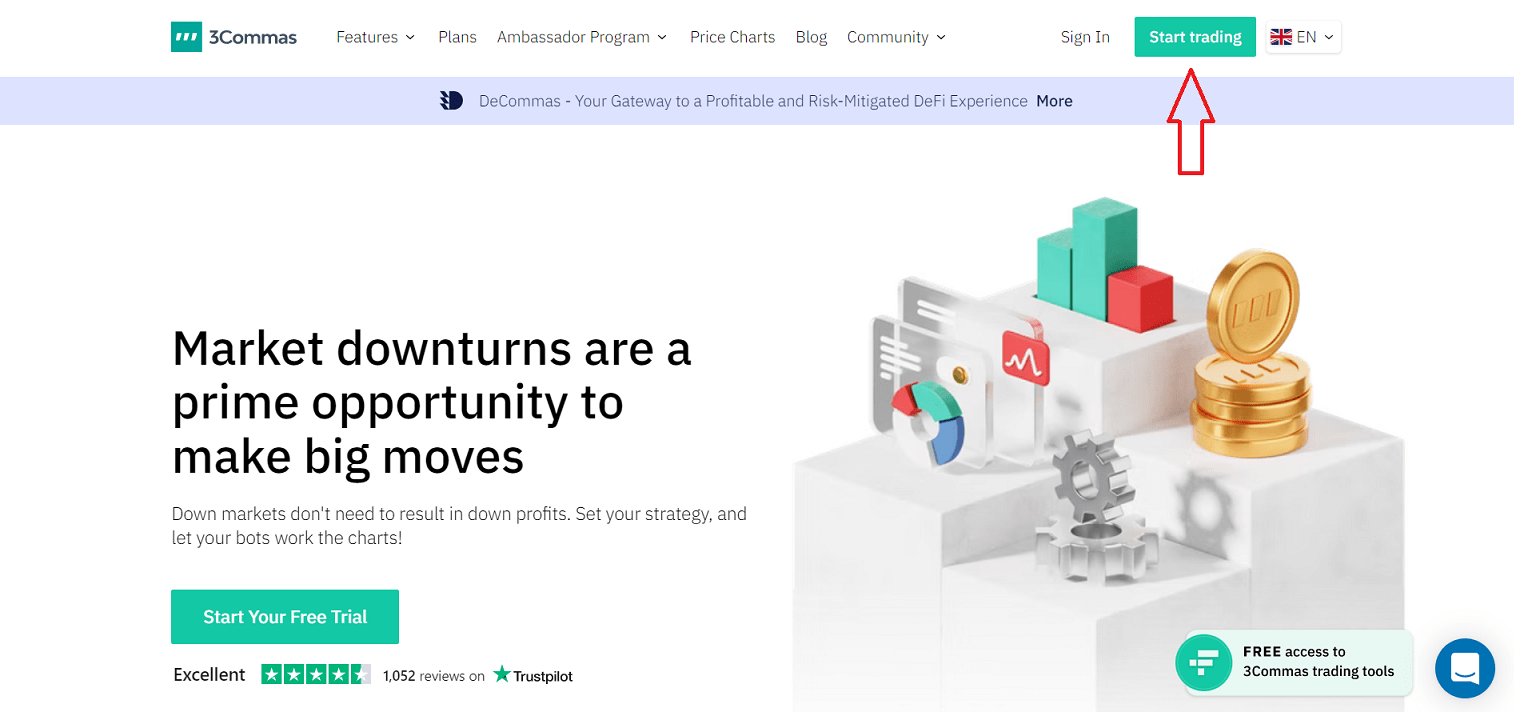 Then we enter the personal data.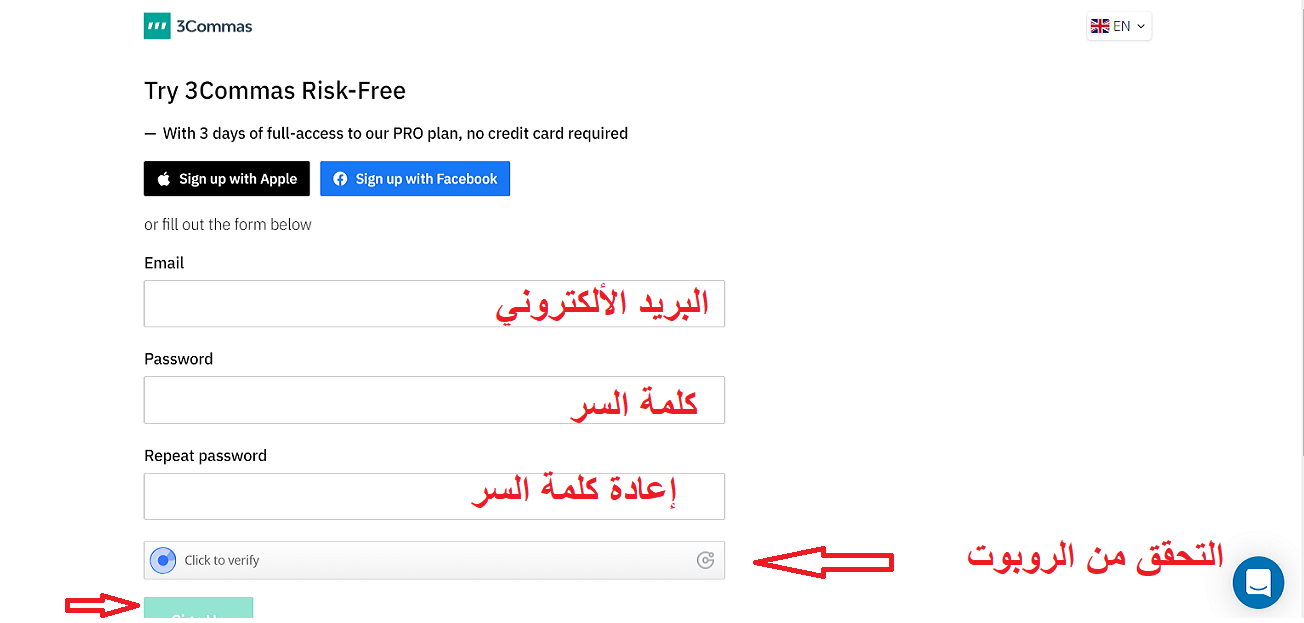 We go to the email to confirm the registration process and verify the email.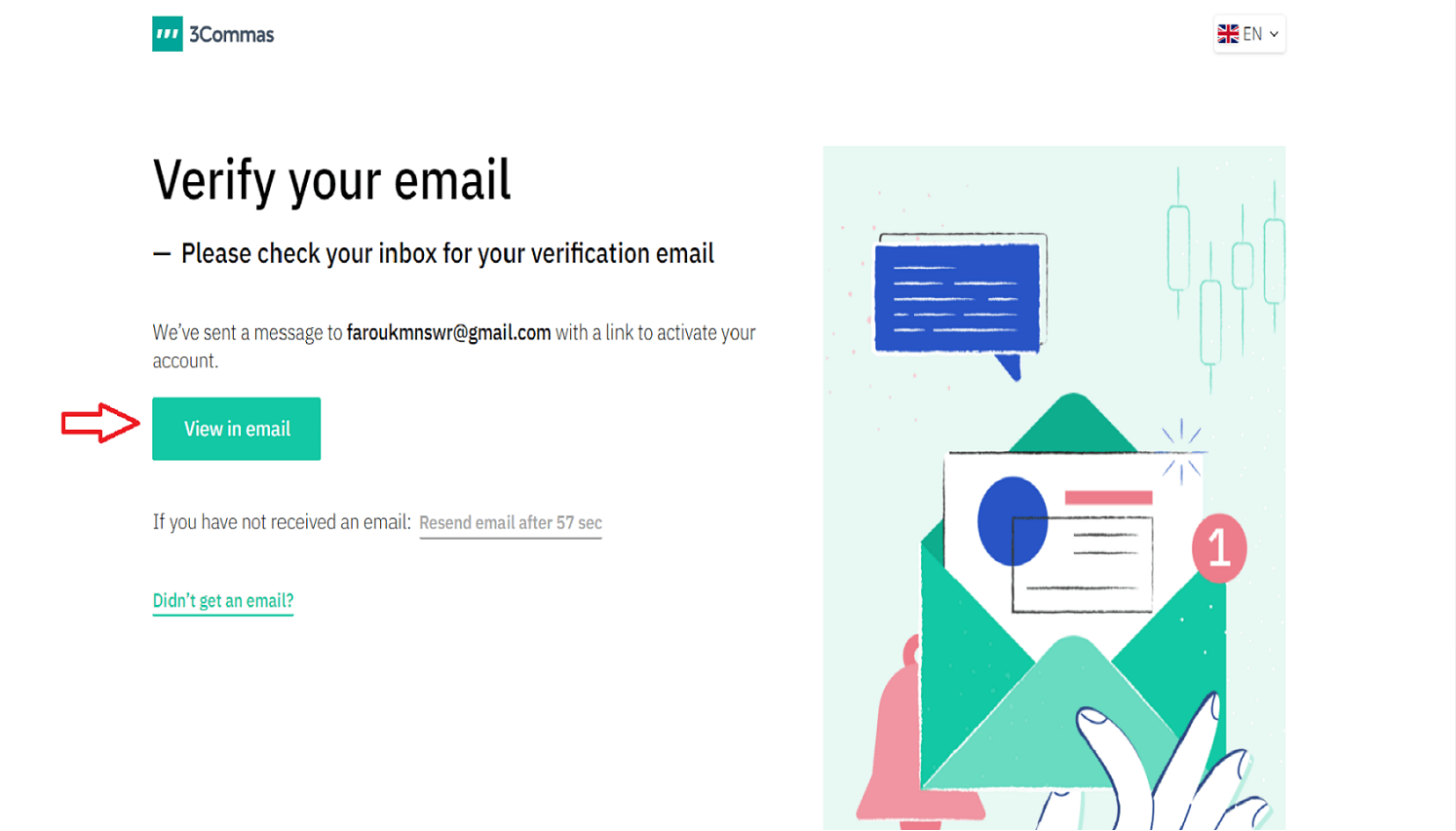 After completing the email verification process, you will be directed to the next page, choose the platform you are trading on.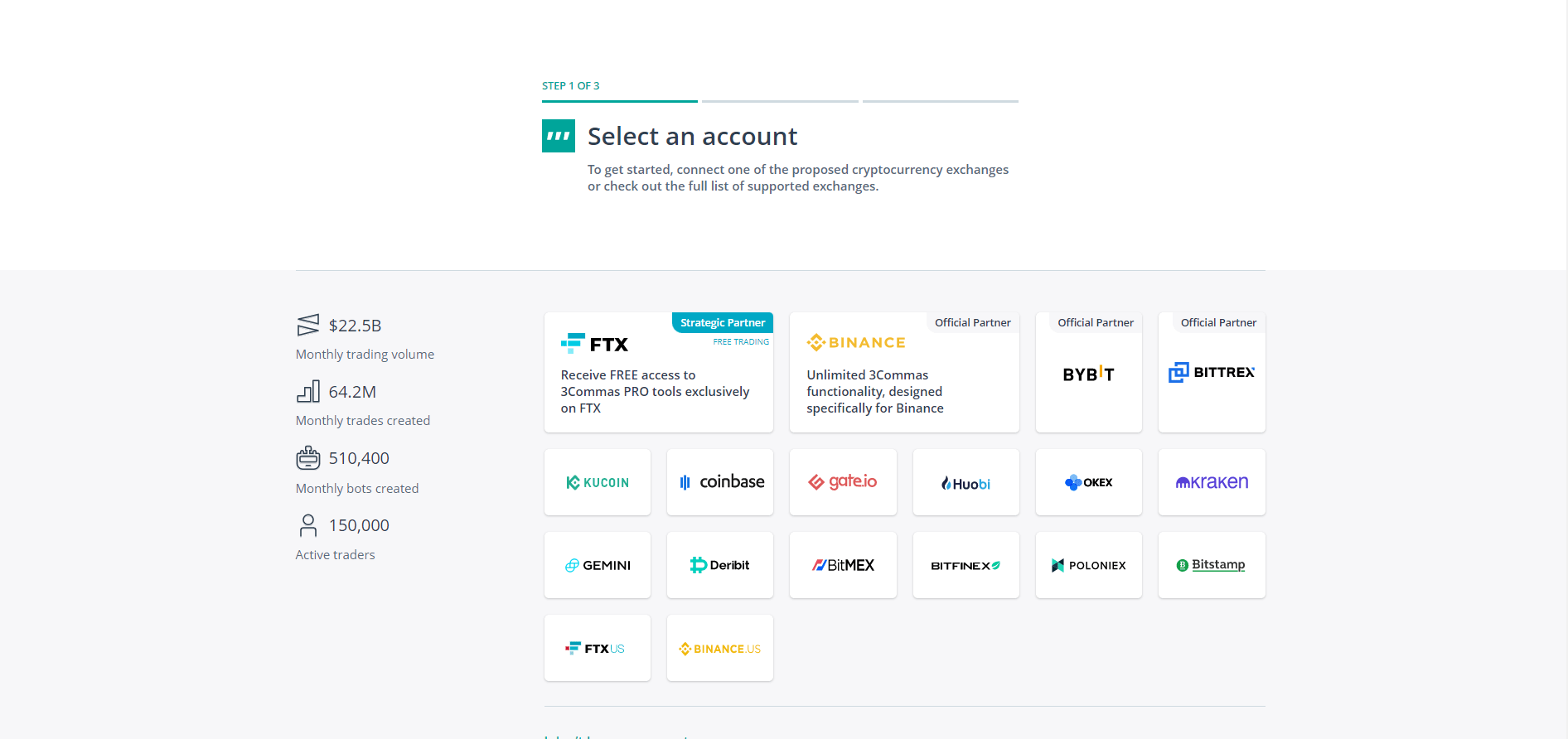 On this page, we enter the API of your account on the platform and the API encryption.
To find out how to get the API for your Binance account, follow the instructions in the following link here.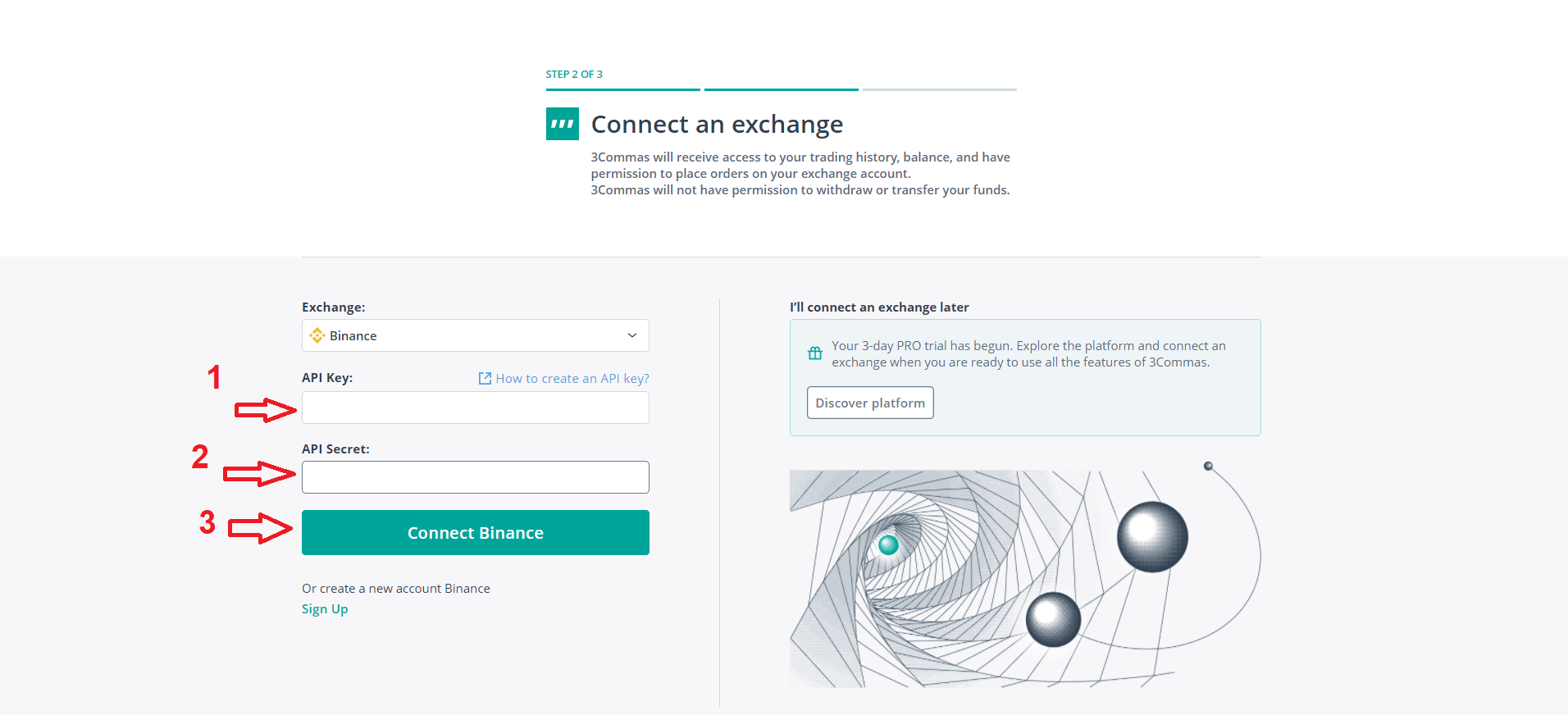 We skipped the trading strategy.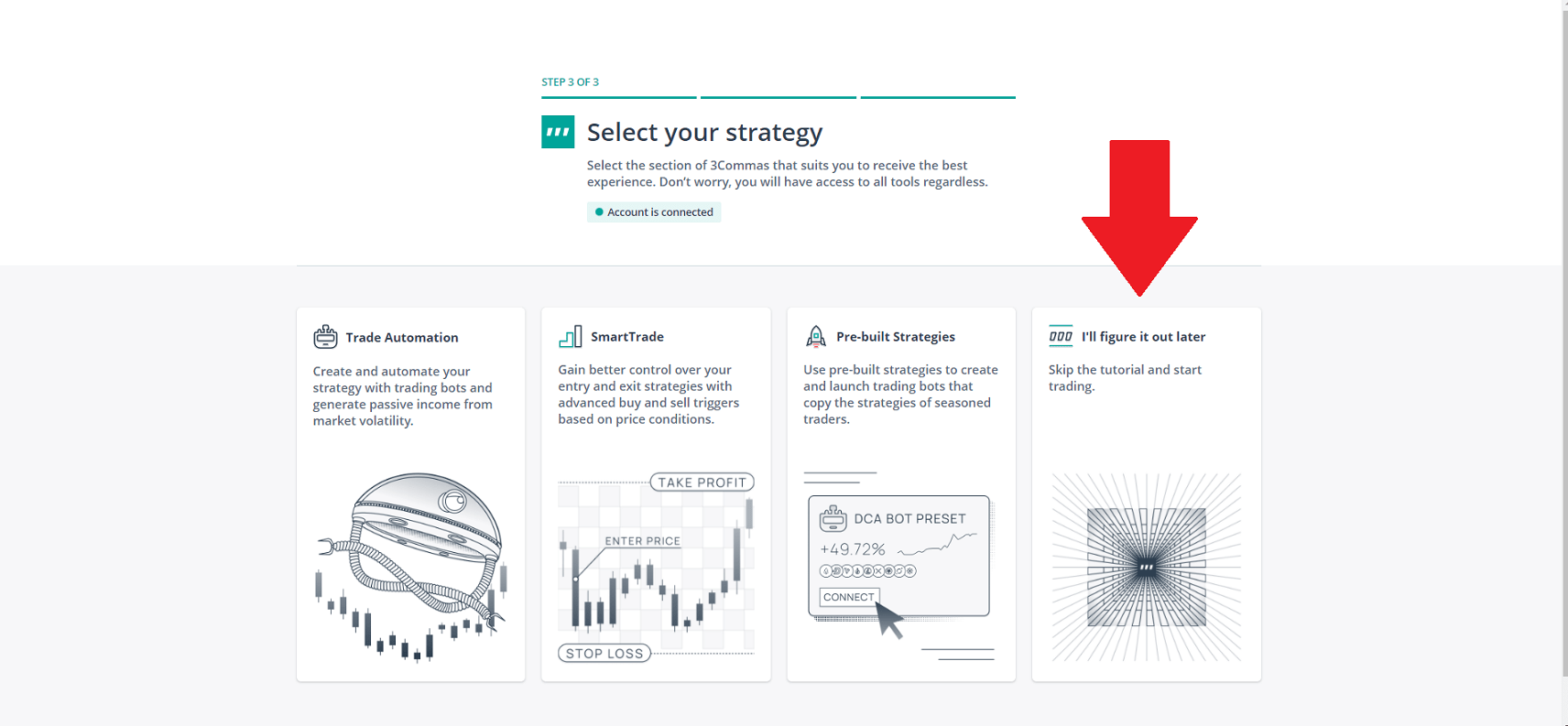 With this we have completed the registration on the platform, and we are shown the home page to start working.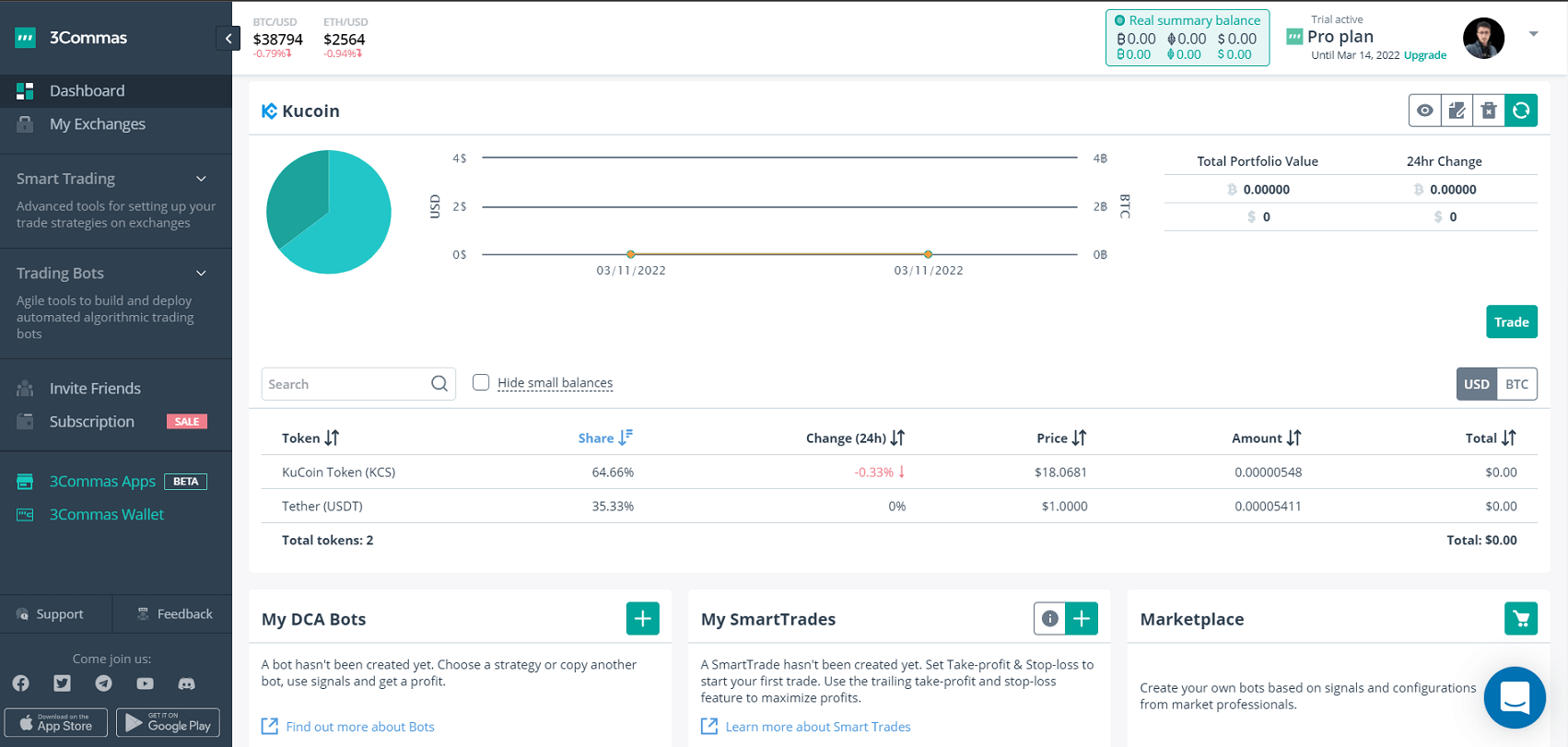 To learn how to start trading and use the bot, click here.