Commercial

The trader needs from time to time a large sum of money to make a deal in case he is sure of high profits from this deal. Some resort to credit trading or futures contract trading but there is another way to ensure the amount we need to make the deal that many people do not mention.
Suppose you need 5000 USDT to make a purchase transaction but you don't have the full amount, well you can use the amount you have of other digital currencies like BNB as collateral to get a loan of another digital currency like USDT or BUSD and then pay the loan after completing your transaction and to your Method:
How to request a loan from the Binance platform:
Binance crypto loans feature hourly interest calculation and allow you to select the loan period from 7 days to 180 days, and you can repay the loan at any time with no transaction fees.
You can watch the video below showing the loan process, or follow the steps in the image immediately after the video:
1- Open the Binance app and then click More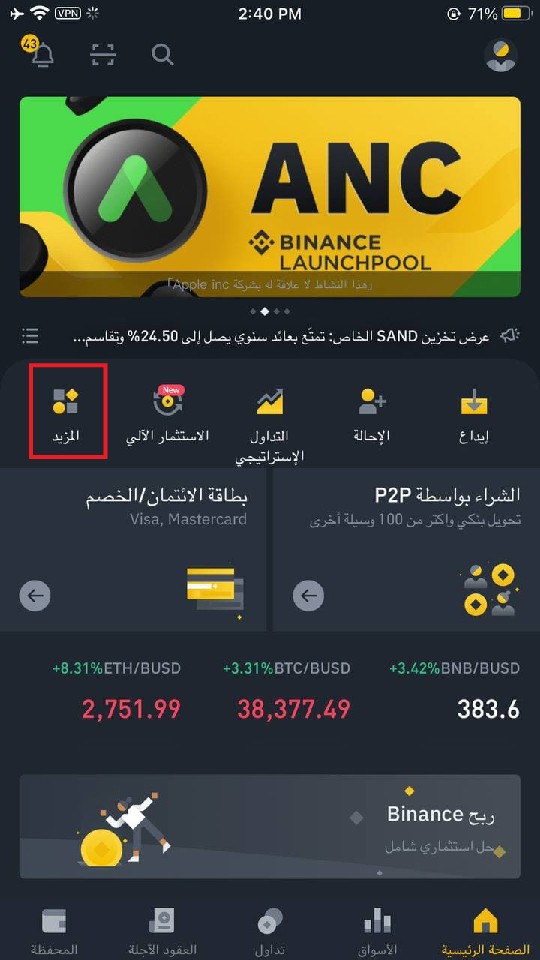 2- Swipe the list until you find the Loans in cryptocurrencies option
3- The loan interface will appear as in the image
Enter the amount and type of currency you want to borrow in the first box. In the second box, you will see the amount that must be available in your wallet as collateral for the loan. In the third box, specify the loan term and also the loan interest value and repayment amount will appear at the bottom of the list.
The longer the term of the loan, the higher the interest rate.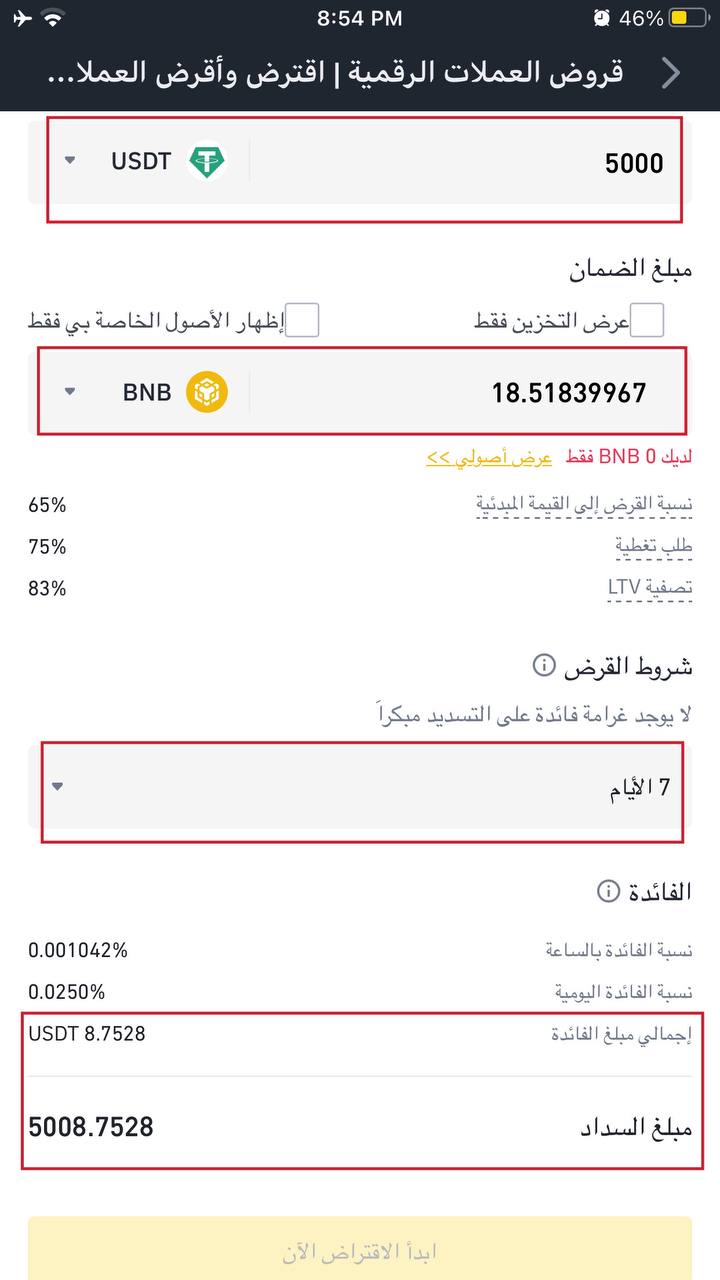 4- Click "Start Borrowing Now" and the amount will be transferred to the Qur'anic account
With this facility, you can borrow digital coins from the Binance platform to perform any operation you want on the site, here you have finished the explanation, hoping that it is from the useful information that you read today.
Commercial