Commercial

The Binance platform announced an exclusive contest to win 1 Bitcoin completely free, where all you have to do is enter the contest and just click the button.
Contest Link: Click Here
Explanation of the contest to win 1 Bitcoin on Binance
The competition is very easy, but we have to show you how to play it to make it easier for you.
The contest is a 60 second timer, and every time someone clicks on it it goes back, the last person to click the button and the timer ends wins the contest and earns 1 bitcoin.
In other words, if you click the button and no one after you clicks and the minute runs out, you win.
Conditions of participation in the Win 1 Bitcoin contest on Binance
Each person can click the button twice:
The first time if you log in from your account and you must be authenticated (for how to verify identity, click here)
The second time, if you log in through your Twitter account, you must have at least 10 followers and be a follower of the Binance account on Twitter.
Other prizes of $10,000
If you are not the last person to click the button, the Binance platform offers you other prizes worth $10,000, and to get one of these prizes you must do the following:
Enter the game page from here
Login from Twitter account
Clicking the Bitcoin button
Sharing a screenshot of the result on your Twitter account with the hashtag #BitcoinButton and #Binance
The screenshot should look like the image below: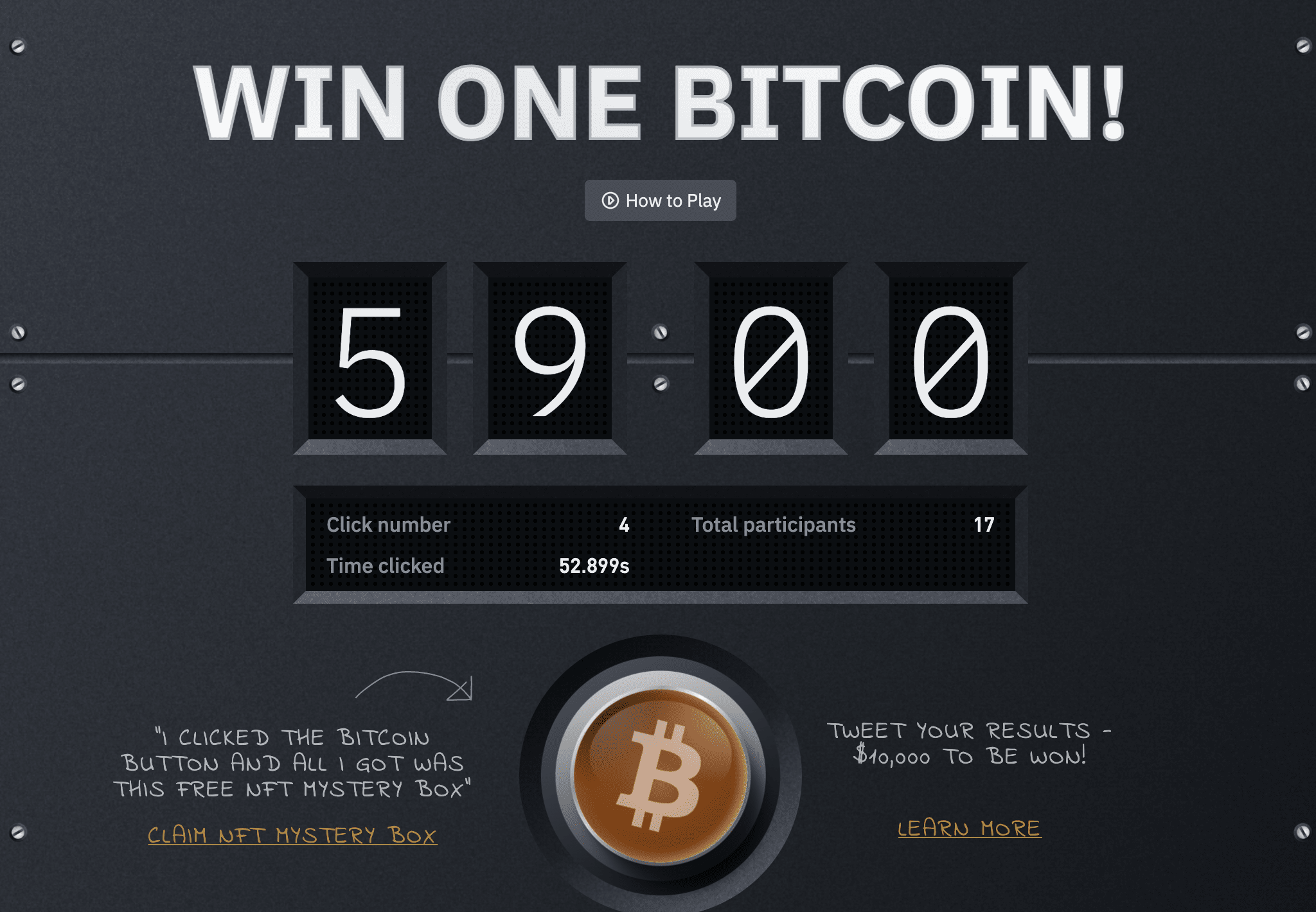 Also, the clicks that have large integers, you will earn $250 in bitcoin, and it is like in the following table: