What is KuCoin and what services does it offer?
KuCoin, a popular trading platform that brings complex trading functionality to the palm of your hand. With an interface that is simple enough for beginners to understand and good enough to give avid investors the opportunity to generate a steady income, "KuCoin" made it to Forbes' list of the best cryptocurrency exchanges in August. of 2021.
Launched in 2017, the platform is a global cryptocurrency exchange that provides a number of trading options to its six million users. These options include spot, margin, futures and "P2P" trading, along with lending and gambling.
Using the "KuCoin" platform
Like any platform, KuCoin is designed to allow its users to securely buy, sell, and store a variety of digital currencies, whether using its online platform or mobile apps.
Although you can register an account with just an email address or phone number, if you go through the verification process, you can enjoy access to advanced features, as well as reduced rates and opportunities to earn rewards.
How to create an API on the Kucoin platform
We go to the official website of the platform from here, log in and then click on the API tab as in the image below.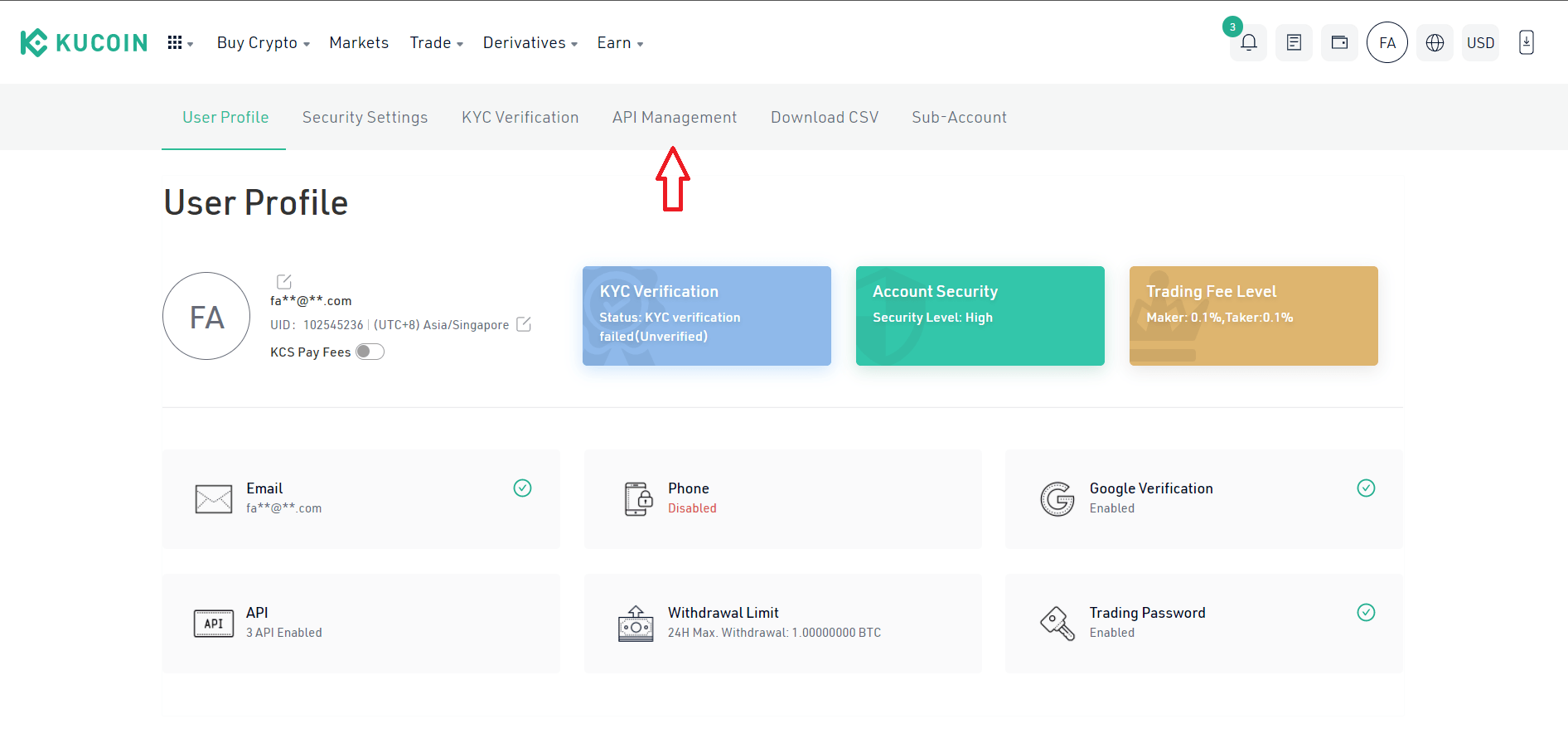 We click on Create API.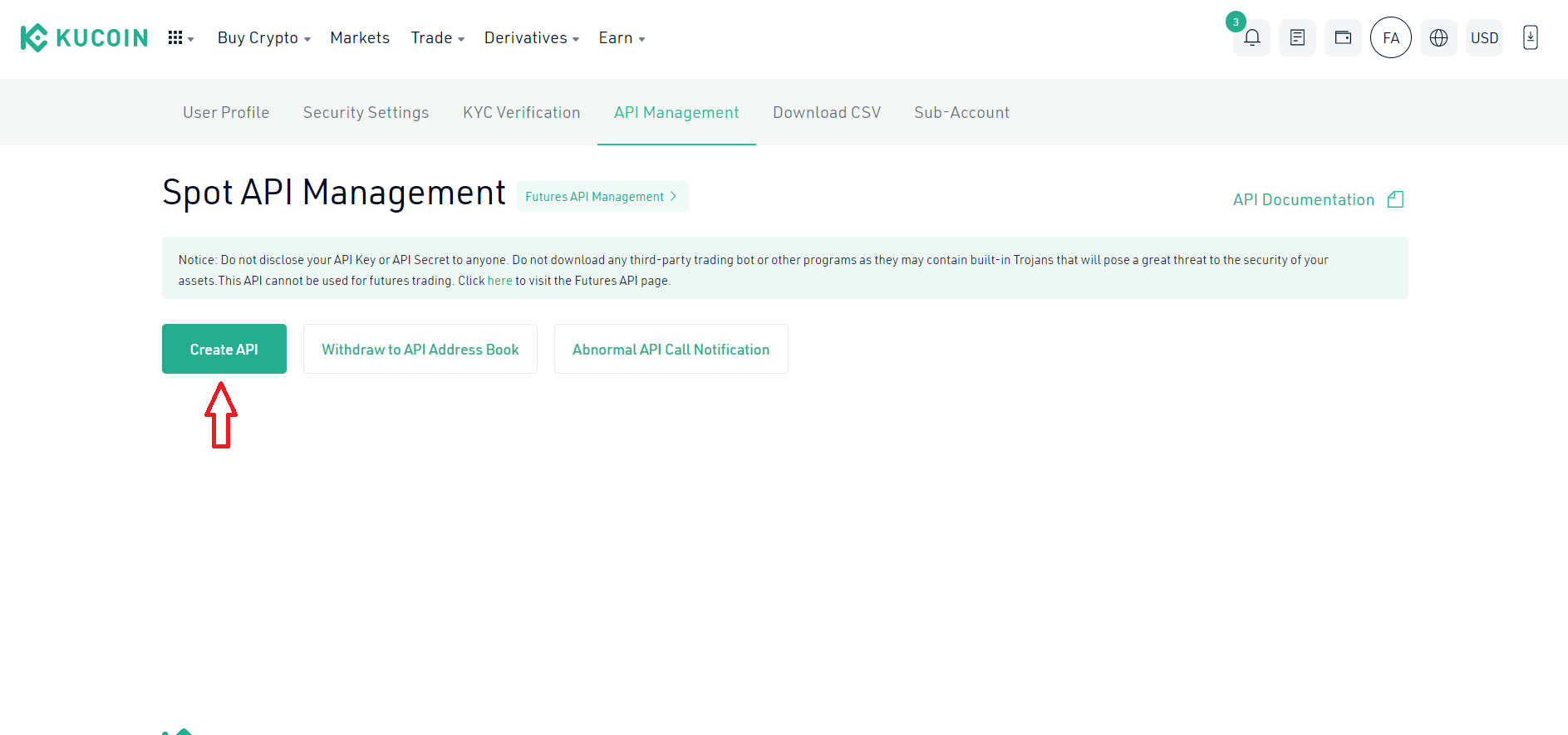 Enter a name for the API (any name you like), then a password for the API.

Click on the options shown in the image below.
It is preferable not to choose the Transfer option so that the bot cannot withdraw your coins from the platform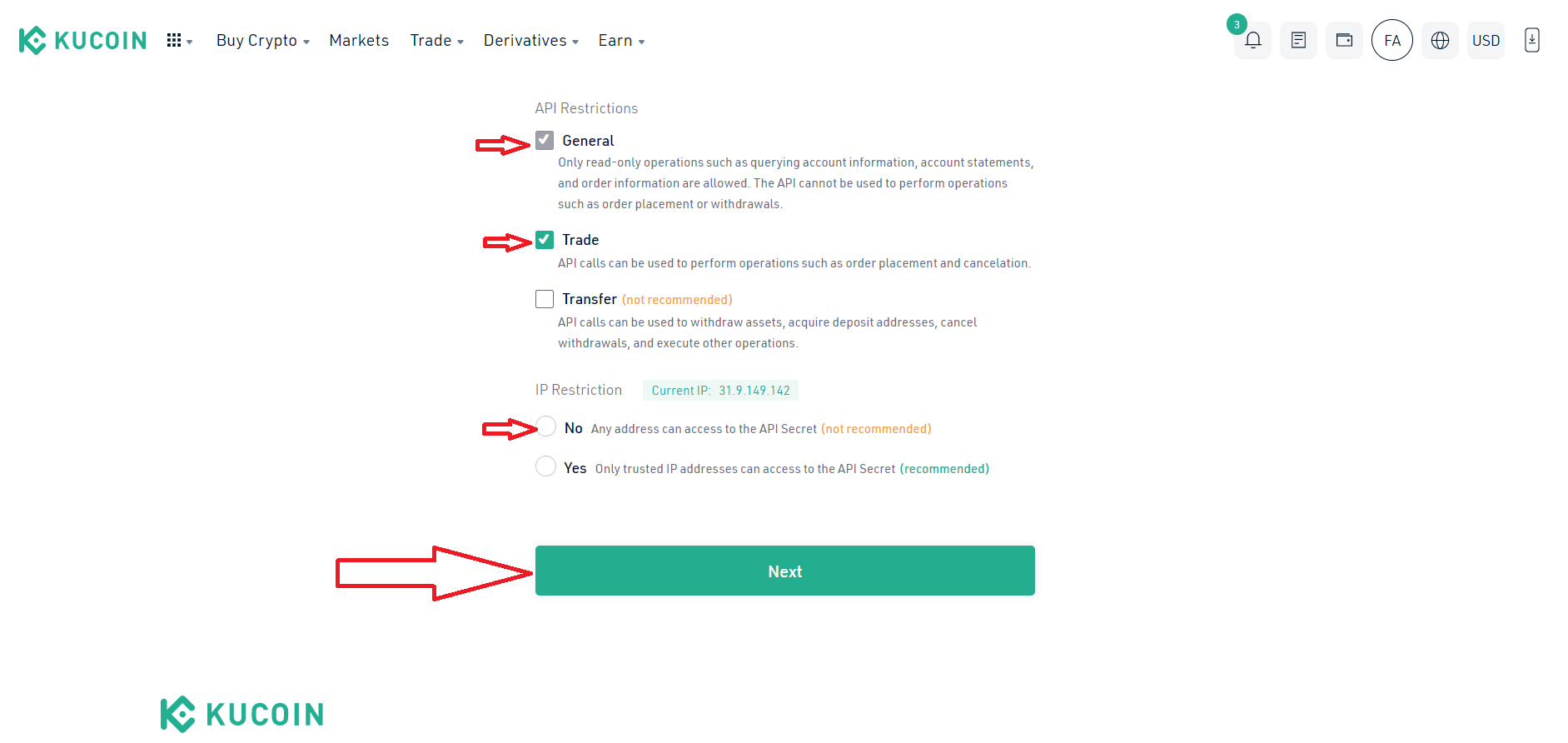 We answer the verification questions available for the account.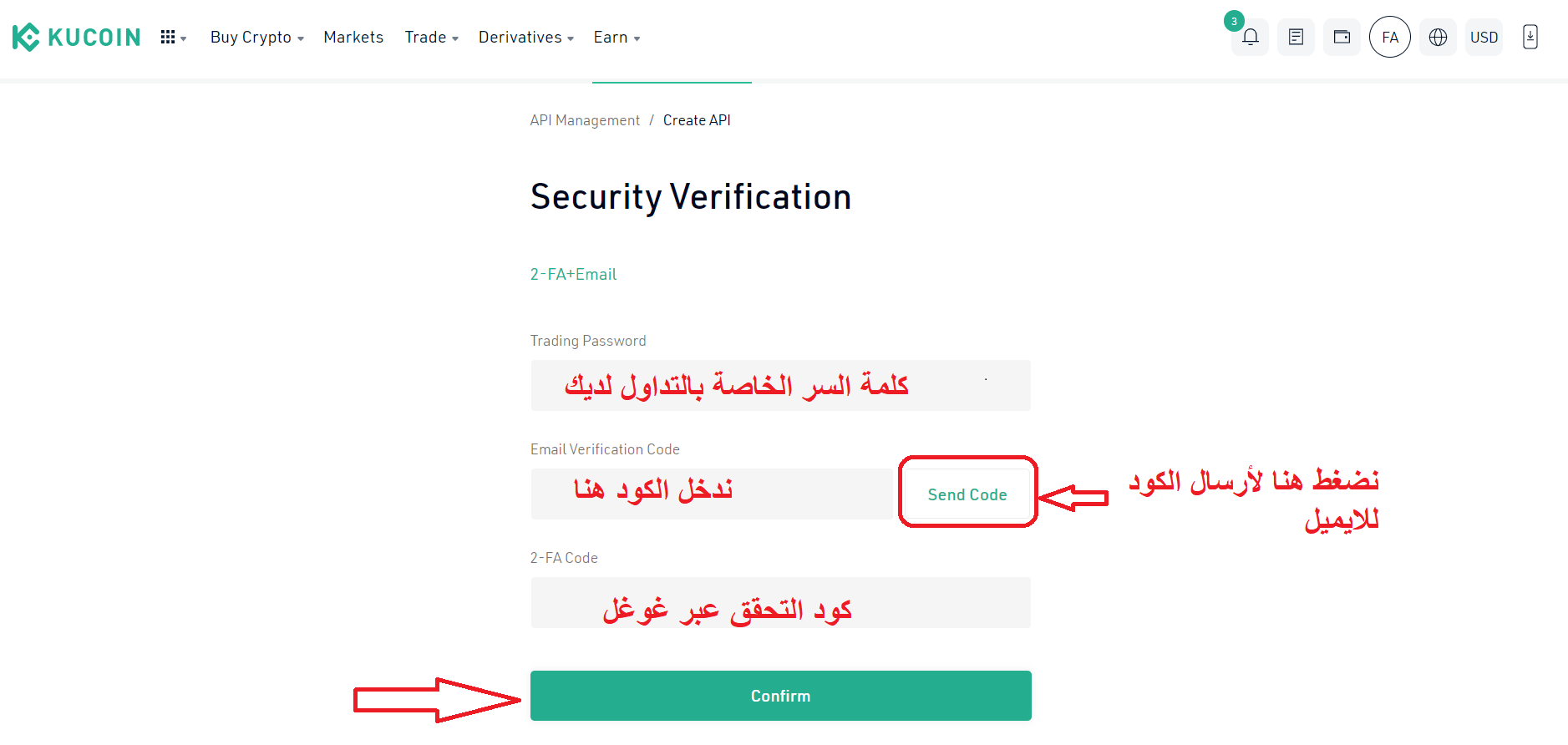 As we can see, we have to go to the email to confirm the creation of the API.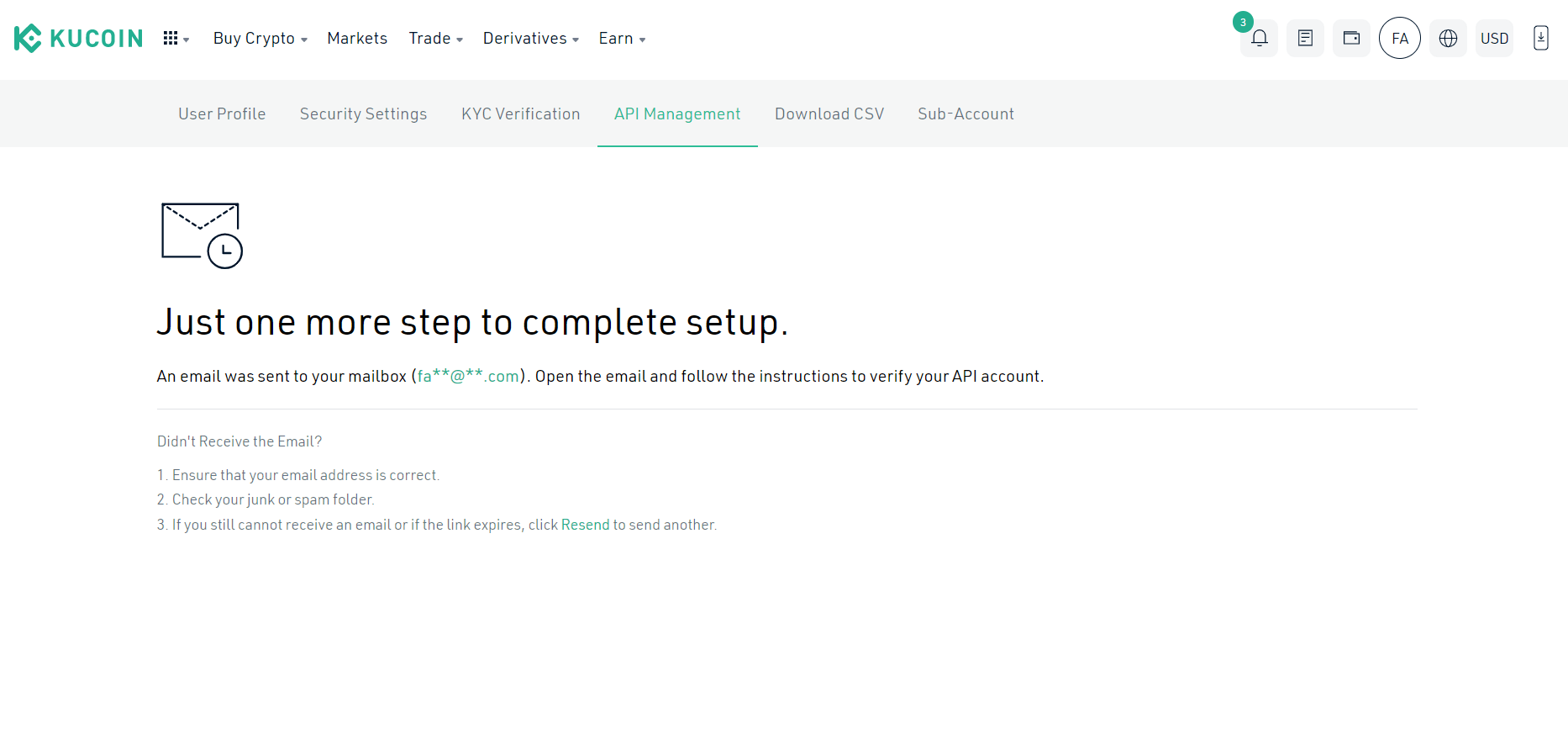 In the body of the message there is an option Click on Active API, we click on it.

Now we will have the API key and its security code, we copy and save them until they are used by the trading bots, then we press Confirm.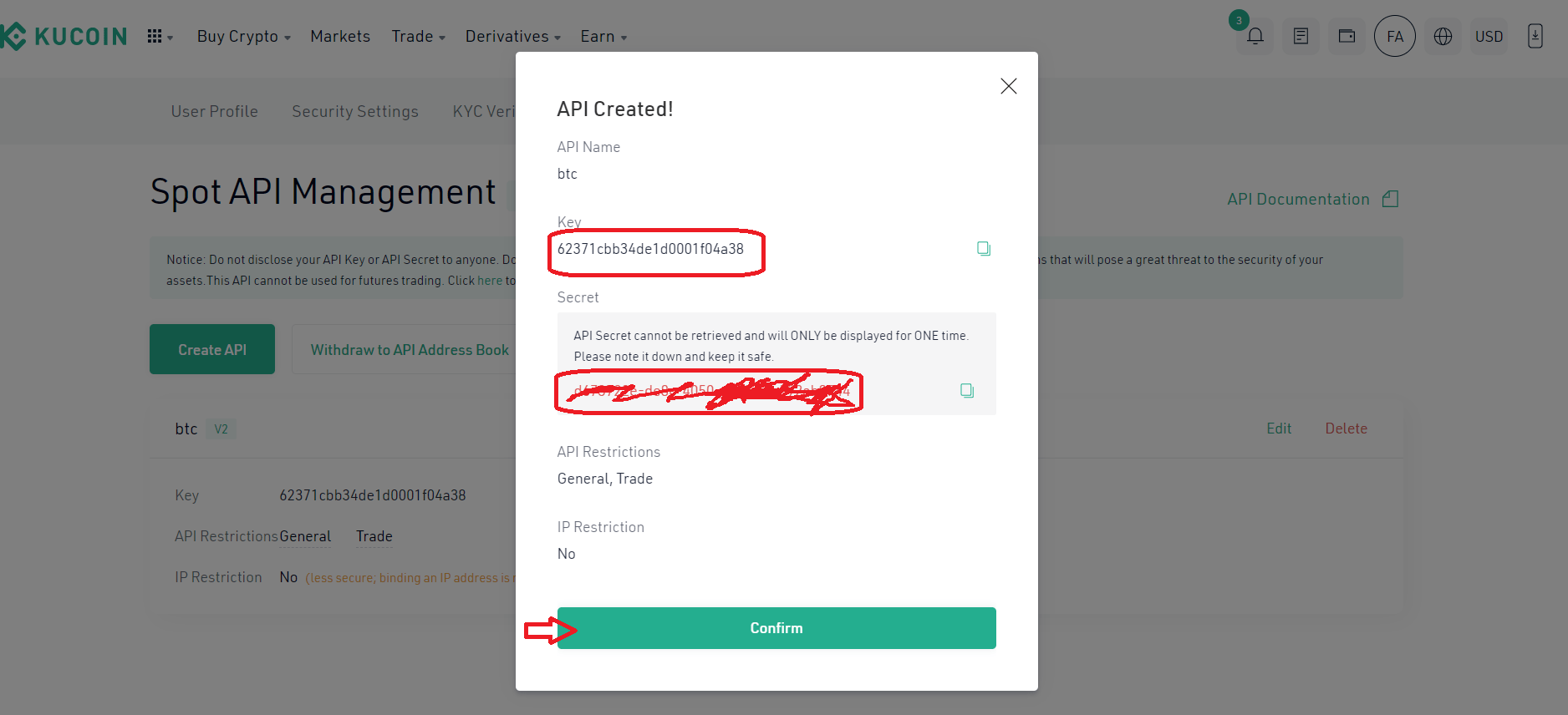 The API is now created and we can start using it.