Commercial

Our current world has become very dependent on technology and artificial intelligence, and this explains the desire of many to learn different programming languages ​​for their multiple benefits and high returns for programmers, we have become dependent on so-called BOTs in many applications that we use daily.
We have previously explained one of the ways we can use BOTs to perform operations, and what we will explain today falls within the same scope, since most of those interested in creating an API are people who may have little or a lot. programming knowledge and want to use the API to copy trades Trading or use of automated trading robots such as 3Commas where the API facilitates the process of providing market data to the trading robots by allowing them to trade on behalf of the trader (according to pre-set instructions) What is this type of algorithmic trading (or robot trading) called?
How to create an API on Binance
1- Open the Binance app and then click More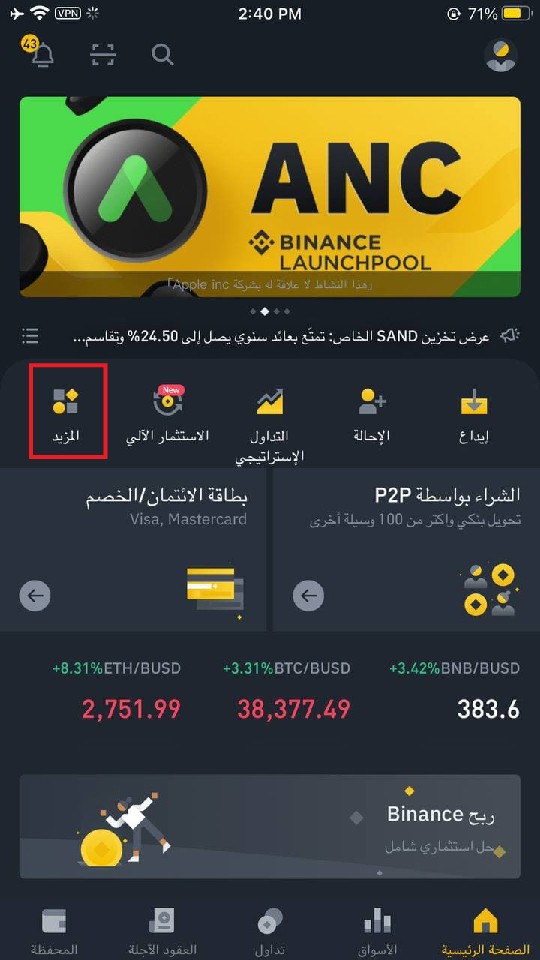 2- Drag then click Manage API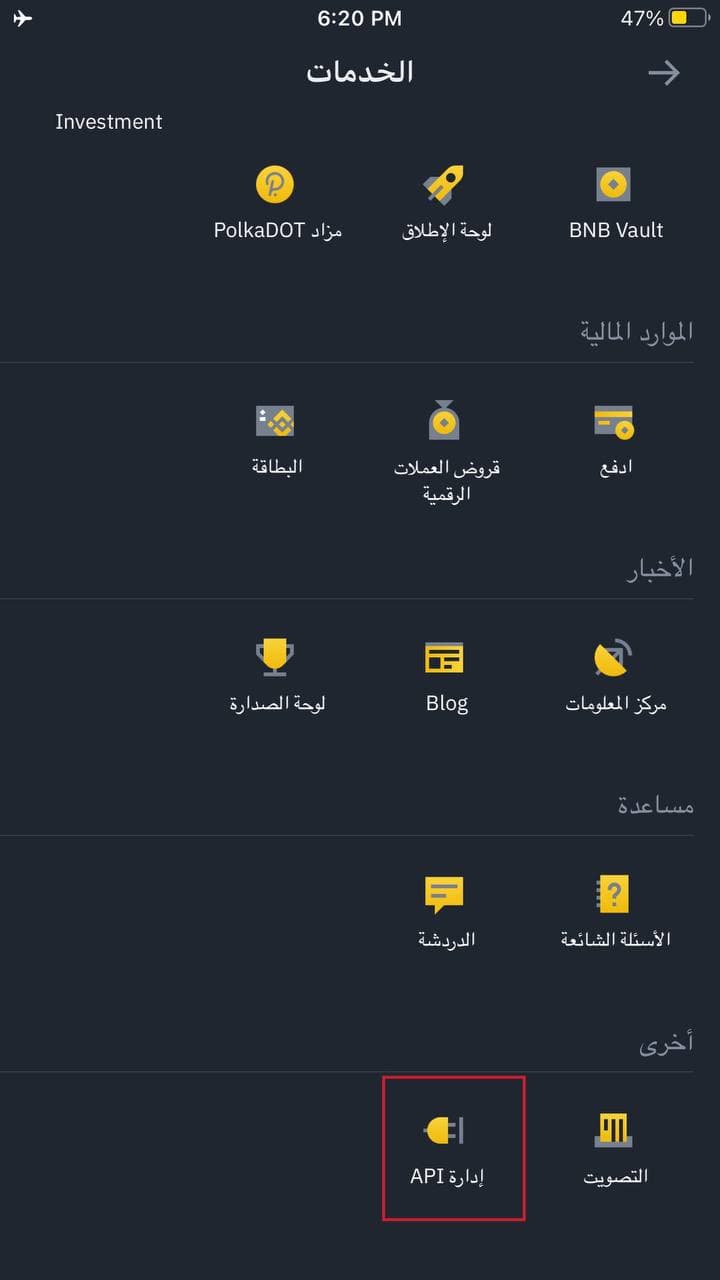 3- Choose a name for your API key and then click Create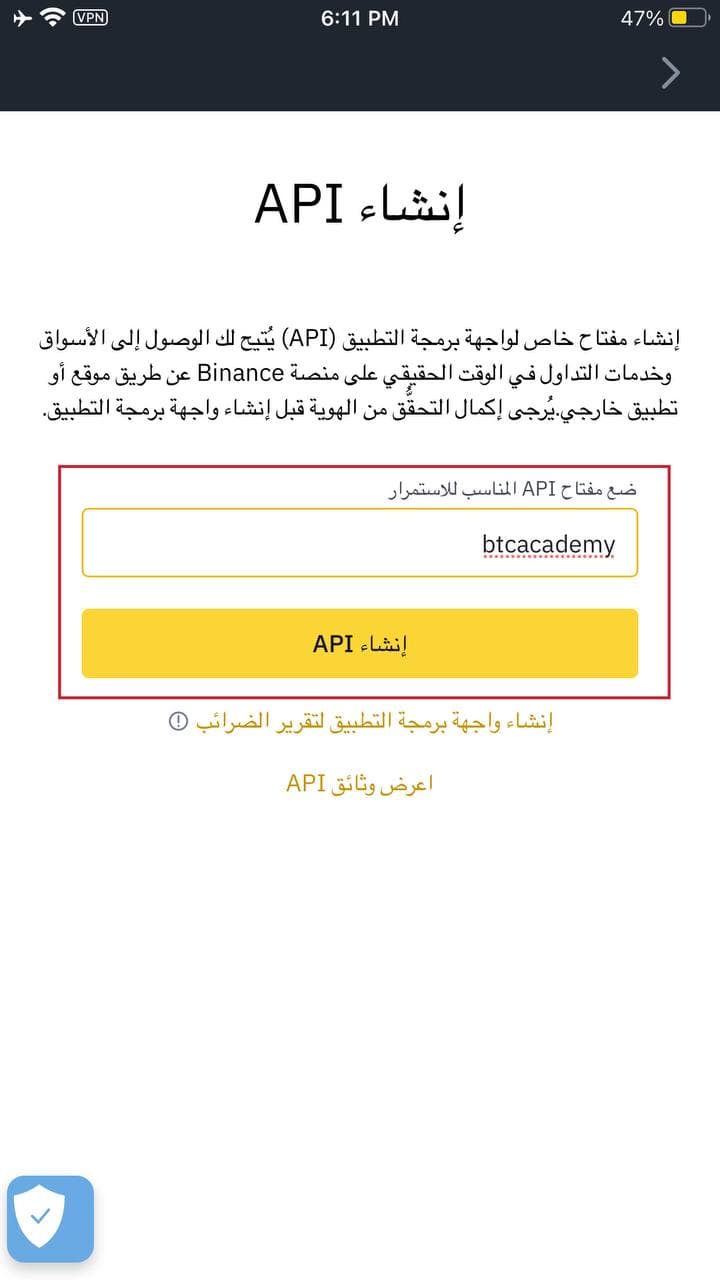 4- Complete the security check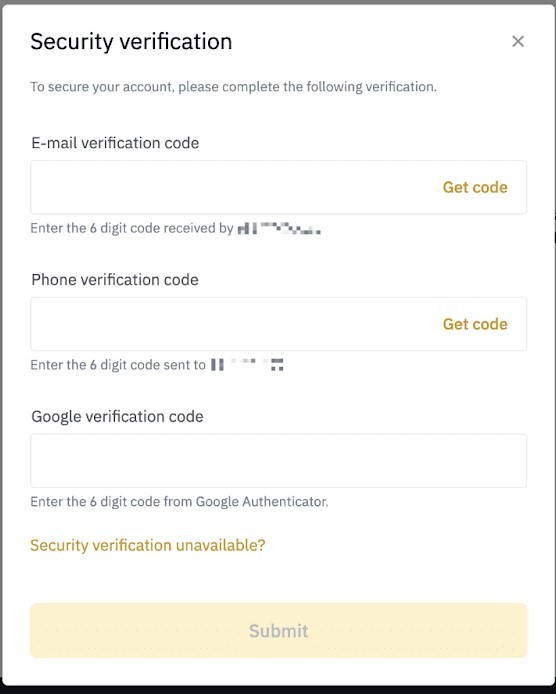 5- The creation of your API key is complete. You can now disable and enable various features (like enabling swiping for example) and Binance recommends restricting access to trusted IP addresses only.
Note: Please save your API key and do not share it with anyone, in case you forget the key you will need to delete it and create a new one.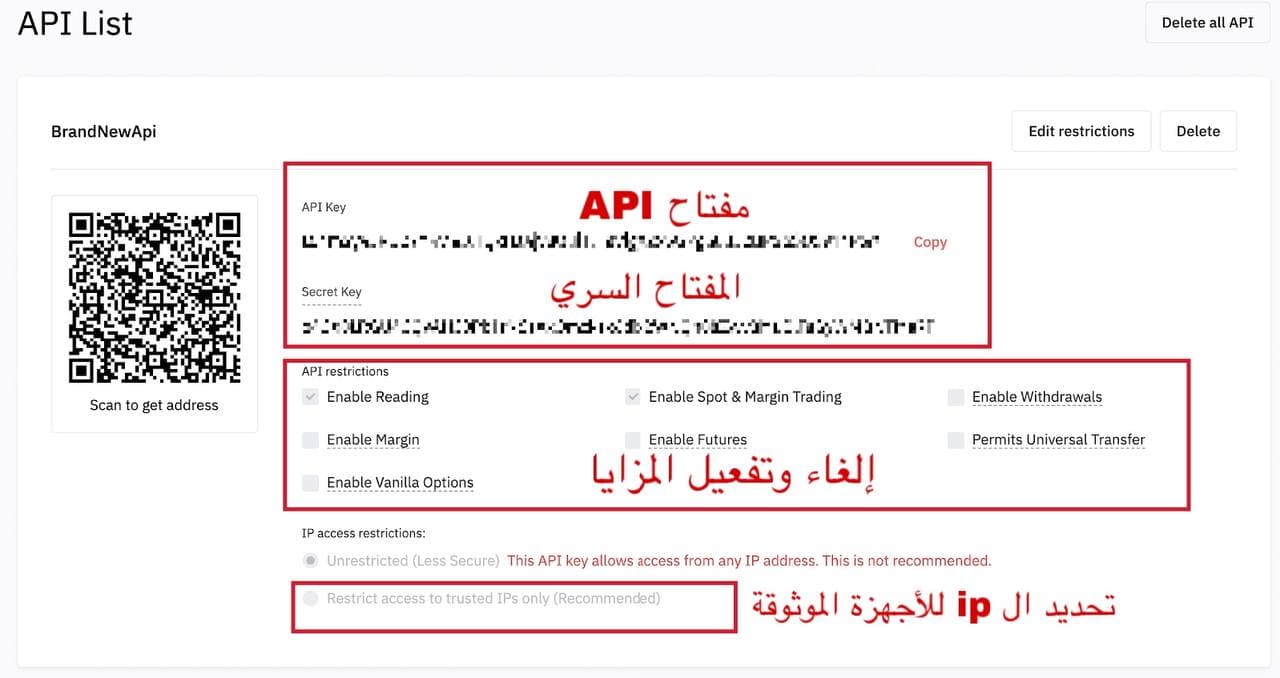 A person can create more than one API key with different names, here we finish our article, share with us your recommendations for future topics and your queries in the comments.