Commercial

Cypher Capital, the United Arab Emirates-based venture capital (VC) firm, has announced the launch of a $100 million seed fund that will provide funding primarily for decentralized finance (defi), gamefi, and metaverse projects.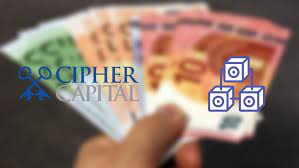 Entrepreneurial Orientation
Cypher Capital recently announced that it launched a $100 million seed fund aimed at financing blockchain and cryptocurrency projects with real value propositions.
According to a report published by Unlock Media, the venture capital firm plans to engage in mentoring entrepreneurs who are running projects funded by Cypher Capital.
Bijan Alizadeh, Founder and General Partner of Cypher Capital, stated that in addition to the above, the company will give entrepreneurs the tools they need to succeed.
Alizadeh also revealed that her company plans to invest in blockchain and cryptocurrency projects that have received support from other venture capitalists.
"Our goal is to collaborate and expand the ecosystem by working with visionary innovators, outstanding talent, and other venture capital partners to create an inclusive blockchain community that in turn enhances the growth of the ecosystem," Zadeh added.
Funding is open for "innovative blockchain projects"
Vineet Bodke, managing partner at Cypher Capital, said that only projects in the metaverse, decentralized finance (defi), and gamefi are eligible for funding.
Bodke also explained that his company is "always looking for innovative blockchain projects in general."
It is worth noting that Cypher Capital expects to complete construction of the 10,000 square foot Digital Asset Center in Dubai during August 2022. Once completed, the center will welcome crypto enthusiasts and entrepreneurs and provide exclusive access to the members.
Commercial