Commercial

After several ADA attempts to break out of the consolidation, the Cardano cryptocurrency has managed to break out and is looking to reach the resistance level around $1.2.
However, this resistance is severe for ADA, but if it manages to hold a level above $1.2 for two or three days in a row, the coin is expected to resume its bullish rally over the weekend.
Meanwhile, ADA price rose above the falling wedge, above the $1 resistance trendline and made a higher high, and then the coin could break above the resistance at the $1.5 mark.
The MACD has turned bullish and the RSI is above 50 and the OBV volume has risen, indicating more demand than supply, so a rally towards $1.5 seems imminent.
On the other hand, the ADA price rally shows the possibility of a massive price breakout similar to the 2017 ETH price rally.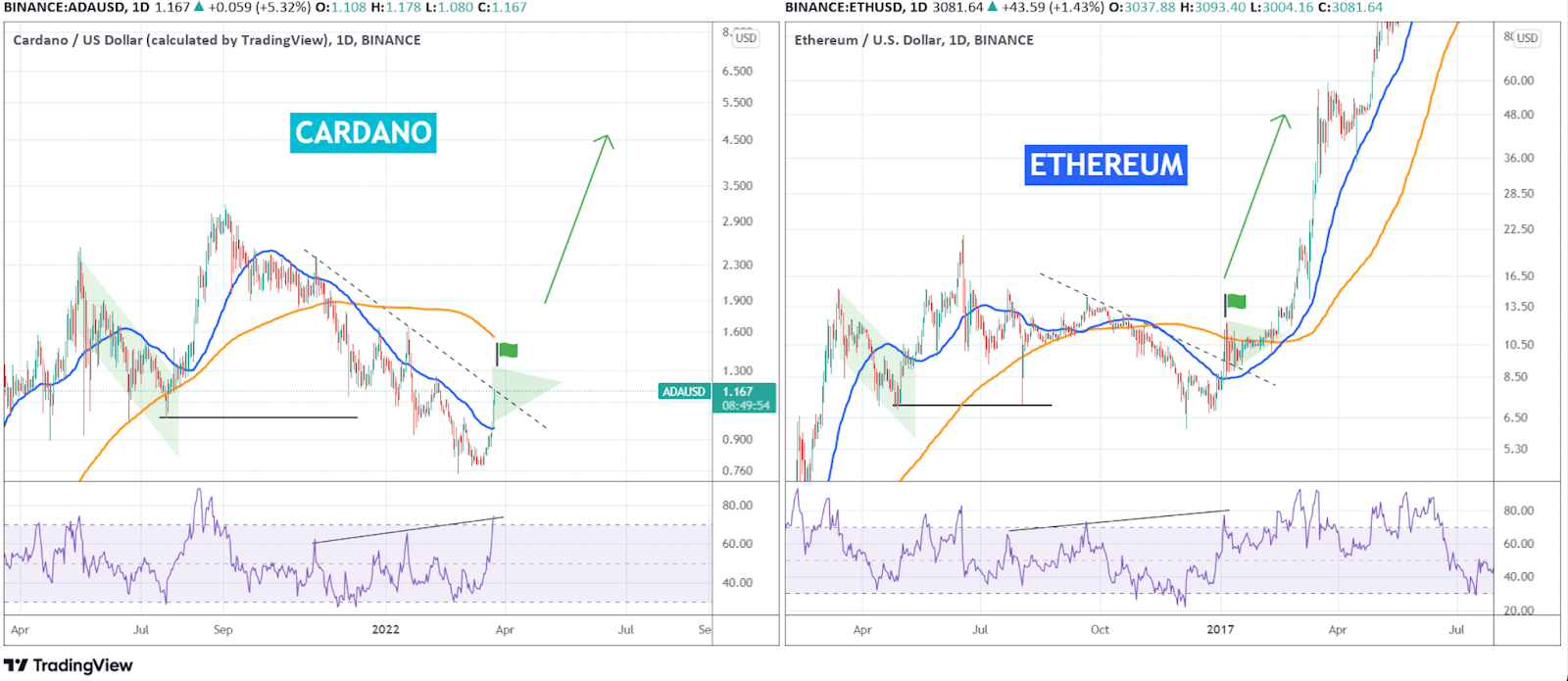 Ethereum (ETH) then entered the consolidation in a downtrend, similar to the current ADA consolidation price.
Also, the price of ETH formed a notable bullish flag, the price jumped higher with gains of over 5000%.
At that time, the price of ETH ranged from $8 to over $440 to close the 2017 annual trade.
Now that the price of Cardano is also showing a similar trend, a major bull flag may soon form with the consolidation.
Furthermore, the price of ADA could swing as high as to achieve the desired target well above the coin's all-time high.
It may also sustain an uptrend to head towards its target of around $5 somewhere in the second half of 2022.
Commercial