The price of the Cardano cryptocurrency (ADA) was finally able to rise above the crossover level of the 20-day EMA, turning this important level from a resistance level into a support level for the coin.
The ADA is poised to reach the $1 mark and close above the 50-day moving average (EMA) crossover.
At the time of writing, the Cardano (ADA) cryptocurrency is trading at $0.949, up 5.88% in the last 24 hours.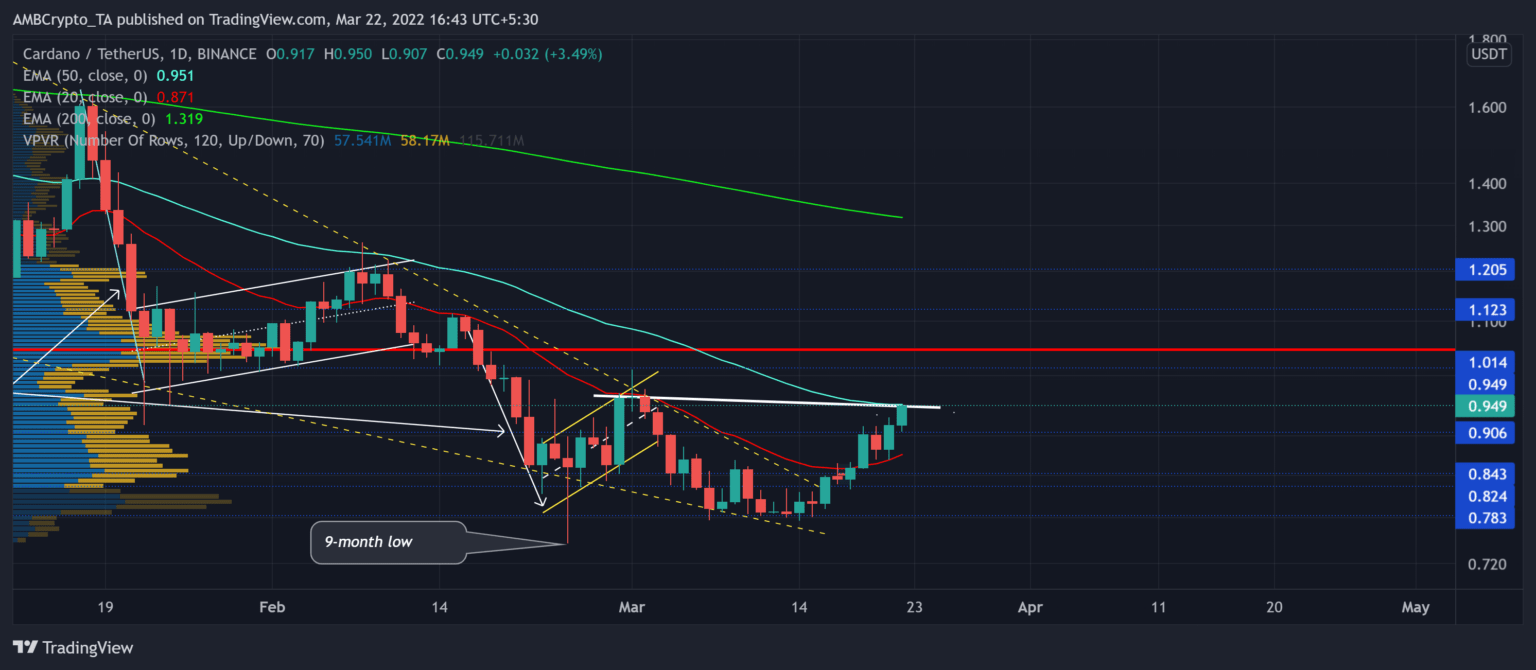 For the past 7 months, Cardano has managed to hold the trend line as a support level instead of falling into the trap of a sharp drop.
The coin has lost nearly 70% of its all-time high to form a falling wedge in the past three months.
Interestingly, the $0.783 support level has been a testing ground for almost 13 months and thus, after rallying from a nine-month low on Feb 24, the coin managed to break out of the falling wedge.
It is worth noting that any rise in the coin above $0.95 will open the doors to a significant rally towards the $1 region.
Conversely, if the coin fails to break above the resistance level at the 50-day moving averages (EMA) crossover, it will see a decline in the short term.

This is where the RSI has risen above its midpoint, and any close below trend line resistance would confirm a hidden bearish divergence with price.
Conclution
ADA price is close to the $1 mark, but a pullback of the 50-day moving averages crossover could trigger a bearish reversal in the near term.
Additionally, traders should keep a close eye on Bitcoin's movement as ADA shares a 77% 30-day correlation with the king of cryptocurrencies.
Commercial